The Indianapolis Public Library's Center for Black Literature & Culture (CBLC) is dedicated to celebrating the vibrant and resilient heritage and triumphs of those born of African roots. This space is for ALL who are interested in exploring the rich heritage that has influenced nations across the globe.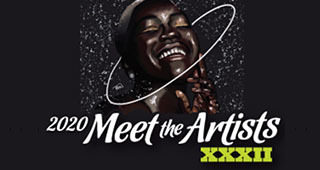 Don't miss the opportunity to view the works of prominent local African American artists during one of Indianapolis' premier cultural events, Meet the Artists XXXII.
Works representing a variety of artistic mediums are on exhibit for public viewing throughout Central Library during regular Library hours from January 29 - March 29.