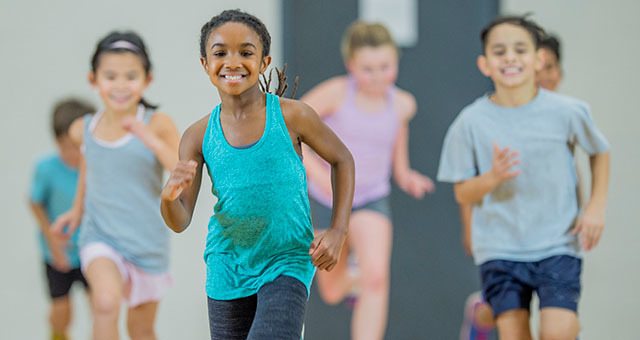 Central Library Saturday Morning Live Block Party - with LEGOs!
Schedule & Registration
Kids and teens are invited to join a live Block Party! Stop by and join the Learning Curve Learning Specialists and other kid builders to complete fun challenges with LEGOs. Children under 12 should be accompanied. No registration is required.
Central Library Media Workshop Open Play
Schedule
Come join Media Learning Specialists in the Learning Curve! Children and their families are welcome to check out some of our technology, toys, and games. Children under 12 should be accompanied. No registration is required to attend.
Central Library Robots Afternoon
Schedule
Join us in the Arena of the Learning Curve where we will have robotics activities available for kids ages 6-17! Try building a robot, programming one from our fleet, or trying a little coding. It's up to you! Children under 12 should be accompanied by an adult. No registration is required.
Haughville Bilingual Lego Block Party
Schedule & Register
Let your imagination guide you in making fun Lego creations! Participate in challenges or free-build whatever you want. Legos will be provided. Hope to see you there! Registration is not required.
Online Kids Coding Club
Schedule & Registration
Kids ages 8 and older and teens can join the Learning Curve online to learn about the Scratch programming language and work on a coding project. The emphasis will be working on different long-term Scratch projects, whether by oneself or with a partner, and socializing with other attendees!
Online Write On!
Schedule & Registration
Teens and tweens ages 12-17 are invited to practice creative writing and self-expression using a variety of mediums and share (or not share) their work with each other. No grades. Just fun! Participants can practice, try something new, and ask for advice any time.
Spades Park Steam Saturdays
Schedule
Join us for various STEAM (Science, Technology, Engineering, Art and Math) activities. No registration is required.
Warren Lego Club
Schedule
Families and children of all ages are invited to play with LEGO blocks and sets, while stimulating STEM-related practices, critical thinking skills and language development. No registration is required.
Warren Team Steam
Schedule
School-age children ages 6 - 12 are invited to engage in a variety of STEAM activities. Try out games, coding, art projects and more. Participants will have a chance to get hands-on experience with various areas of science and technology while boosting their creativity. No registration is required.
West Perry Steam Team for Homeschool
Schedule & Register
Come explore with technology, science experiments, engineering, and more with STEAM Team! School age children (6 and up) and a caregiver will learn about each month's theme, then take part in a follow-up experiment. Limited spaces are available. Registration is required.