Storytime
Schedule & Registration
Babies, toddlers, and preschoolers are invited for storytime at multiple branch locations.
Online Storytime
Schedule & Registration
Children ages 0-6 and their families are invited for an online storytime with Ms. Jess with stories, songs,and fun!
Reading Ready Time Online
Schedule & Registration
Children 3-6 are invited to a virtual Library visit! Join us from home to sing along, listen to a story, see new places, and meet amazing people.

Bilingual Storytime - Spanish
Schedule & Registration
Join Ms. Laura as she presents a bilingual storytime! Preschoolers will enjoy books, songs, and games in both Spanish and English. / Escuche a la señora Laura y su hora del cuento bilingüe en español e inglés. ¡Los preescolares se divertirán con libros, canciones y juegos!
Bilingual Storytime - American Sign Language
Schedule & Registration
Join us for a storytime with a Deaf presenter and American Sign Language interpreter! This program is fully accessible and enjoyable to both Deaf and hearing individuals. This bilingual storytime is told in both American Sign Language and English. Kids (and their adults) will hear stories, learn relevant ASL signs, do chants, and more!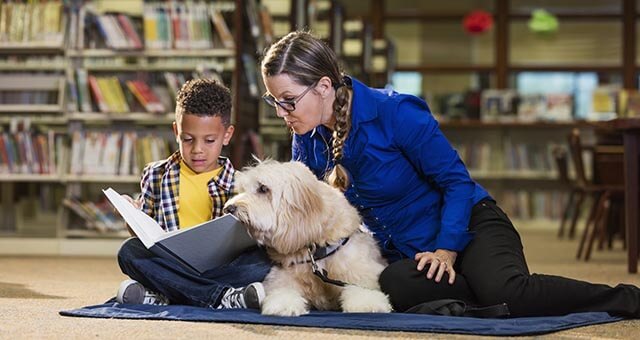 Paws to Read
Schedule & Registration
Children who are reluctant readers are invited to read to Dandy, a Goldendoodle. This activity can help young ones improve their reading skills and self-confidence. Participants may sign-up for a 15-minute reading sessions. Listen to the video read aloud Madeline Finn and the Library Dog here.
Southport Tot Art
Schedule & Registration
Babies and toddlers up to age 3 and adult are invited for an art program. Come dressed for a mess!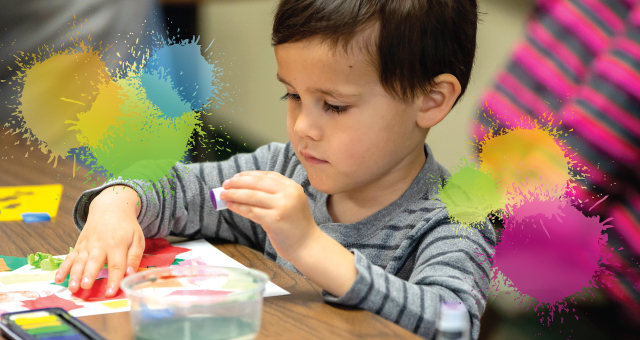 Art Adventures with Mr. Jeremy
Schedule & Registration
Can you paint using toy cars, combs, or bottle caps? In this program you can! Children ages 3-5 will use everyday objects and their imaginations to paint a masterpiece! Join Jeremy South of Ripple Mobile Arts for an art adventure. Dress to mess!
Foodie Friends
Schedule & Registration
Read, play, learn, make snacks, and more! Children ages 3-5 will join Nutrition Services from the Marion County Public Health Department to explore healthy foods found right in your fridge!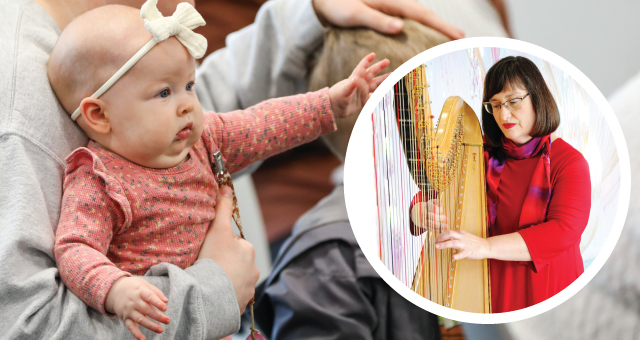 Harp Music and Stories
Schedule & Registration
Babies and toddlers will be introduced to the music of a concert harp in this program with Arts for Learning teaching artist Melissa Gallant. Join us to learn that music brings stories to life through feelings and emotions!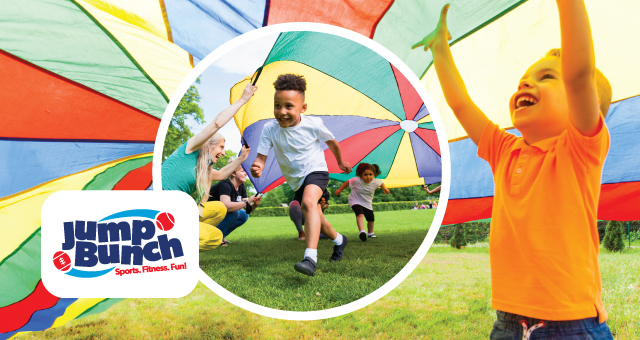 Parachute Fitness Fun
Schedule & Registration
Up, down, and all around! Children ages 2-5 will build motor skills and learn colors and patterns while shaking, waving, and twirling a parachute in this program with JumpBunch of Indianapolis. Dress to move!