Welcome to the Library Catalog! Use it to search for your next favorite book or movie, place and check the status of your holds, discover the newest items on our shelves, and much more.
Set Up Your Account
---
1. Choose Browse Catalog from the top of any page on the Library's website or visit indypl.bibliocommons.com. Click on "Log In / My IndyPL".
---
2. Click on the green "Log In / Register" button.
---
---
3. On the Log In screen, enter your complete library barcode (including the 219780). Click the "Log In" button.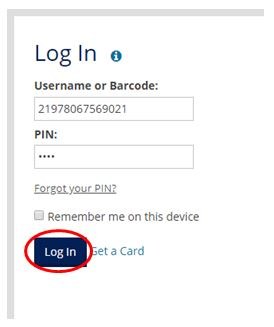 ---
4. The Welcome screen will appear, click on "Continue to Account Setup."

---
5. Verify your information and click "Continue". If you have provided the library with your email address it will appear below, if you have not provided your email address, you may add it here OR continue without an email address.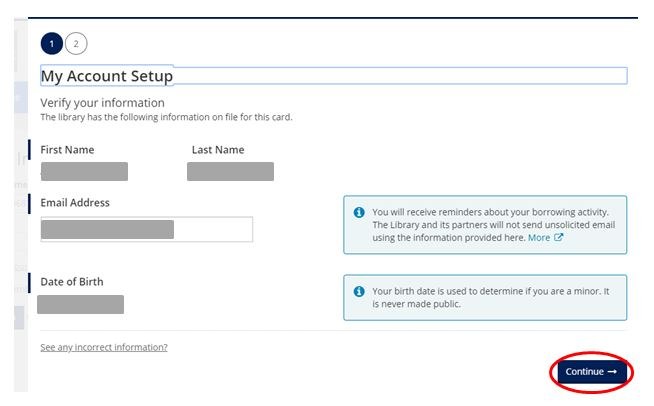 ---
6. Create a username and accept the terms of use. Click "Complete Account Setup".
---
7. You will receive confirmation that your account has been created. If you provided an email address, you will also receive an email notification that your account was created. Click "Continue to My Account".
---
Welcome to Your New Catalog!