Gregory A. Hill, Sr.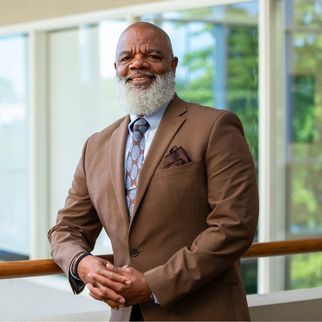 Gregory A. Hill, Sr., MSLS is an experienced librarian who is well-versed in management and strategic leadership. Since 2012, Hill has held several positions within the Indianapolis Public Library system, including adult reference librarian at Central Library, manager at the Decatur Branch, manager of the Lawrence Branch, area resource manager of the Indianapolis Public Library's east region, chief public services officer (CPSO), and acting chief executive officer. He was appointed to permanent CEO in April 2023. Prior to his career at the Indianapolis Public Library, Hill served in the United States Navy for more than 20 years.

Guided by his core values of contribution, kindness, service, trustworthiness, and meaningful work, Hill has made significant contributions to the Indianapolis Public Library during his tenure. Most notably, in his role as CPSO, Hill developed and implemented the Indianapolis Public Library's career development and mentor programs along with establishing and measuring system-wide public service diversity, equity, and inclusion goals.
An active community member, Hill also serves on the Greater Indianapolis Progress Committee, volunteers as a mentor and tutor at Gold Academy Elementary School, and assists with the management of the Block Family Library at Riley Children's Hospital.
Hill holds a bachelor's degree in multidisciplinary studies from Liberty University, a master's degree in library science from Indiana University-Purdue University Indianapolis, and a second master's degree in strategic management from Indiana Wesleyan University.