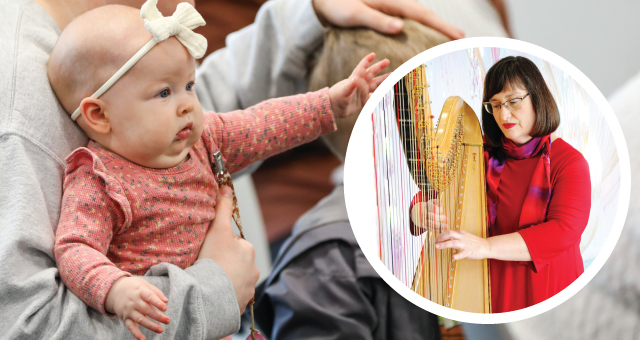 Harp Music and Stories
Schedule & Registration
Babies and toddlers will be introduced to the music of a concert harp in this program with Arts for Learning teaching artist Melissa Gallant. Join us to learn that music brings stories to life through feelings and emotions!
Stream Virtual Concerts on IndyPL's Facebook & YouTube Channels
For a concert that is online, doesn't involve tickets, dressing up, or an entire evening's commitment, watch beautiful music in a comfortable setting right at home! These performances and concerts are often livestreamed on the Library's Facebook and YouTube channels and then made available for later viewing.
Borrow Streaming Music with your Library Card!
Looking for more music experiences? Did you know you can stream a wide variety of music directly to your computer or mobile device with your IndyPL Library card? Our streaming music platform is called Hoopla. You can borrow from it without being on a waiting list or leaving home! Top 40, Gospel, Blues, Latin, Hip Hop, Rap - whatever music genre you are looking for, you can find it on Hoopla! Learn how here.
Need help? Ask a Library staff member at any of our locations or call, text or email Ask-a-Librarian. The Tinker Station helpline at (317) 275-4500 is also available. It is staffed by device experts who can answer questions about how to read, watch and listen on a PC, tablet or phone.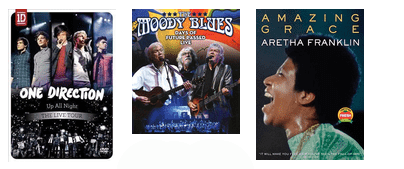 Concert DVDs
A concert for you in your own home! Check out these concert DVDs!