September 2021
Are you looking for your next read? We can help! You can make a selection from one of the book lists below created by our staff of avid readers whose reading experiences and tastes cover about any interest you can think of! You can follow featured lists here or check our staff's most recently published lists on the library catalog home page. Also don't miss IndyPL Staff What We're Reading for Kids & Teens.
---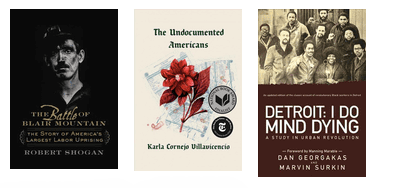 Labor Day: Nonfiction Reads About Labor, Organizing, and Workers' Rights
Labor Day is a good time to think about exploring these nonfiction reads about the often underappreciated workers that keep America moving, and the strikes and protests that have helped secure workers' rights.
---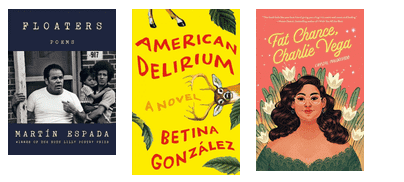 Hispanic Heritage Month 2021 - New Releases
Hispanic Heritage Month (September 15 - October 15) calls for a shoutout to some of this year's new releases by Latine/x/a/o authors for adult and teen readers.
---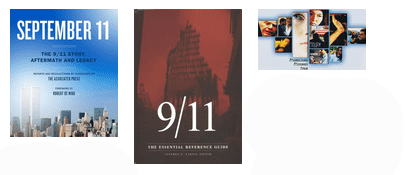 September 11th - Twenty Years Ago
Books, DVDs, and streaming videos in recognition of the 20th Anniversary of September 11th.
---
Banned Books Week 2021
Books have a long history of attracting challenges to their presence on library shelves. The theme of Banned Books Week 2021 is "Books Unite Us. Censorship Divides Us."
---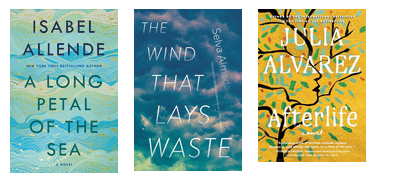 Hispanic Heritage Month
Celebrate and appreciate the vivid history, traditions, and diversity of the Hispanic/Latinx community! These selection represent just a small portion of the many important literary contributions that writers from this varied culture have made over the years.
---

Mexican Cooking / Cocina Mexicana
Hispanic Heritage Month is a wonderful excuse to celebrate the culinary accomplishments of our southern neighborss - from classics to innovative new staples.
---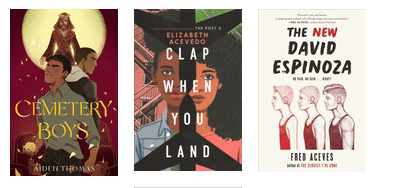 Teen & Adult National Hispanic Heritage Month Picks
I hope you enjoy these picks and get to know more about these authors and their incredible work!
---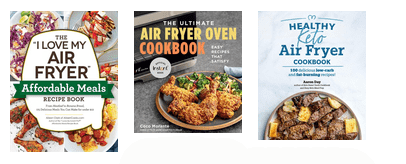 Cooking with Air
One of the most popular kitchen gadgets today is the air fryer. This magical machine allows you to fry food without oil. Get deep fryer crispness without the calories!
---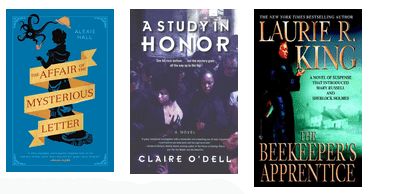 sHerlocks
Whether it's a female relative or a version of the Great Detective himself cast into a different setting, Holmeses of all shapes remain excellent at solving baffling crimes.
---
Voices from Afghanistan
One of the best ways to understand, empathize, and grieve with people from a culture different from our own is to read the books written by them. The following titles are all written by authors who are either from Afghanistan or whose parents are.
---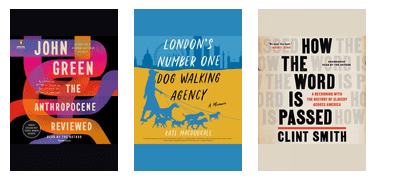 Listen with Liz - September 2021
A totally random list of nonfiction e-audiobooks I listened to recently.
---
Get More Help Finding Your Next Read
You can also use your IndyPL library card to explore reading recommendations online. NovelList and NovelList K-8 are online services that offer reading recommendations covering both fiction and nonfiction, read-alike suggestions, series information, reviews, and lists of recommended and award-winning books for adults, teens and kids. Learn how to get started on this video tutorial. You can also try Book Connections which includes a "find the right book for you" feature.
Join us on Sunday nights at 8:30pm on Facebook for Currently Reading, an hour during which book enthusiasts share favorite books and offer suggestion about what to read next. Currently Reading is a great place to find out about the books that have everyone talking. If you love talking about books, you can also join one of our online book discussions or book clubs.
Would you prefer one-on-one help? Call or ask a Library staff member at any of our locations or call, text, or email ask-a- librarian.