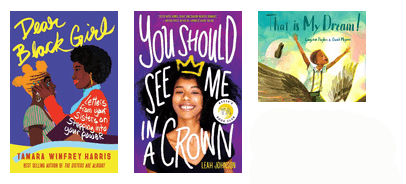 Indy Now Book Club Features Local Black Authors
We are thrilled to help host a 'book club' on the Indy Now Morning Show with Ryan and Jillian. Tune in at 10 a.m. every other Wednesday to catch book recommendations and IndyPL program highlights from your own local librarians. In this episode, IndyPL's public relations specialist (and local author!) Keshia McEntire shared five of her favorite books written by local Black authors. Watch the episode.
Black Biopics
Biopics are films about historical figures and events. While directors and producers often take dramatic license in these films, at their core these films help audiences learn, become inspired, and share in the emotional journey of the characters. Below are biopics depicting Black stories and people. There are films about advocates and civil rights pioneers, singers, sportspeople, educators, mathematicians, and historical events that celebrate Black history.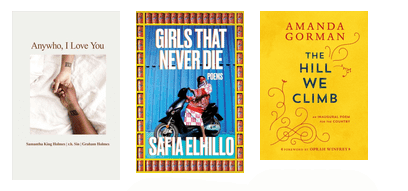 Black Poets You Need to Read
This list features African American authors. Classic, contemporary, and modern authors are all included to provide a balanced start to a reader's journey through the realm of poetry. Expect to feel a flurry of emotion when reading any of these titles and learning the lessons wherein. Poetry is an art form and has the ability to move even the most stoic of readers.
Celebrate Black Love With These Romance Novels
Each of these 16 books is written by a Black author and features two Black main characters. Watch Black bakers, musicians, athletes, and cowboys find love and joy with one another.
Audiobooks: Black Nonfiction Authors
This list includes nonfiction downloadable audiobooks (and one book book) that I have listened to in 2022. I have included links to the lists I did in 2020 and 2021 celebrating Black Nonfiction Authors.
Black Mystery Writers
Looking for mysteries by Black writers? This list includes recent releases by current authors as well as classics from historically influential names.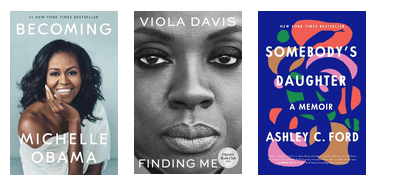 Celebrating Black Women
Whether facing hardships because of the color of their skin or their sex, Black women have shaped politics, culture, art, and business over the course of American history. Here is a list of biographies and documentaries that celebrate civil rights leaders, businesswomen, politicians, artists, entertainers, and everyday women. While there are some common themes throughout their lives, each woman has her own perspective and impact.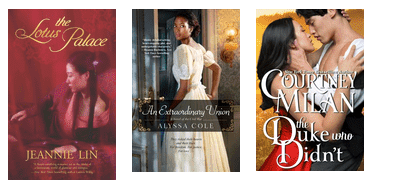 Historical Romance Featuring Characters of Color
As a genre, historical romance has faced increased criticism in recent years for it's lack of diversity. Less than 10% of romances published in 2020 were written by authors of color and the vast majority of historical romance novels focus on rich white characters finding love in England. However, historical romance has the capacity to spotlight a rich history of people of color finding love and joy, no matter the time period.
Black Chefs and Cooking Classics
James Beard award-winning Toni Tipton-Martin's Jubilee is a sensational history of American food focusing on Black chefs and cooks. This list takes a look at some of the classic Black cookbooks that inspired Tipton-Martin and a few more titles and resources that celebrate and explore Black cooking and food history.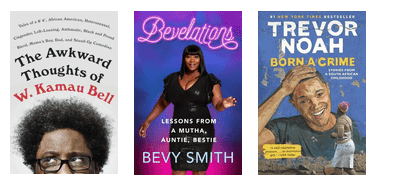 Black Comedy and Humor This is just a sampling of some Black comedy and humor books in The Library's collection. Some of the titles are from stand-up comedians, some from comedic actors and some are funny collections by Black authors.

Bakers of Color
Try out these delightful selections from bakers of color - sweet and savory, traditional and modern, western and international.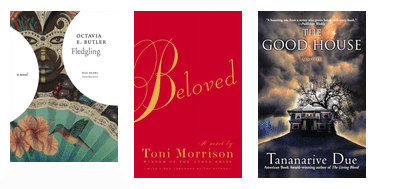 Horror Books by Black Authors
Check out these Horror books written by Black Authors.