Are you looking for your next read? We can help!

Recommendations from Our Staff - September 2022
Make a selection from one of the book lists below created by our staff of avid readers whose reading experiences and tastes cover about any interest you can think of! Don't miss our If You Like... suggestions that cover all the favorite genres like science fiction, graphic novels, romance, and more. Also don't miss What We're Reading for Kids & Teens and If You Like... for Kids.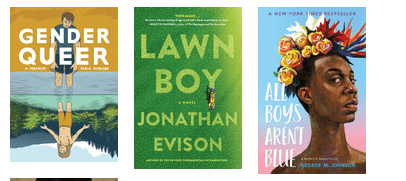 Banned Books Week 2022 Books have a long history of attracting challenges to their presence on library shelves. Banned Books Week takes place annually in September, with the goals of raising public awareness of book censorship and attempts at censorship, and honoring Americans' freedom to read materials of their own choosing, a constitutional right guaranteed by the First Amendment. The theme of Banned Books Week 2022 is "Books Unite Us. Censorship Divides Us."
Dare to Read Banned Books September brings the American Library Association's annual Intellectual Freedom event, Banned Books Week. These stories have been challenged or submitted for review in library collections around America. Some have remained in those collections, others removed. Which ones speak to you?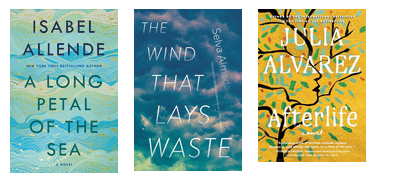 Hispanic Heritage Month Celebrate and appreciate the vivid history, traditions, and diversity of the Hispanic/Latinx community! These selection represent just a small portion of the many important literary contributions that writers from this varied culture have made over the years.
Mexican Cooking / Cocina Mexicana Hispanic Heritage Month is a wonderful excuse to celebrate the culinary accomplishments of our southern neighbors - from classics to innovative new staples.
Teen & Adult National Hispanic Heritage Month Picks I hope you enjoy these picks and get to know more about these authors and their incredible work!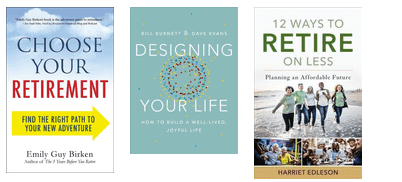 Learn More About Medicare
This list isn't ABOUT Medicare, but includes books that might be interesting or relevant to folks looking to learn more about Medicare (whether for themselves or their loved ones). Browse our schedule and join us for one of our upcoming programs in our Medicare series.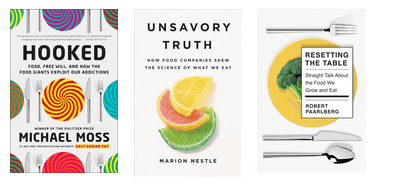 Fit Lit Book Club - Hooked
Our September Fit Lit Book for 2022 is Hooked: Food, Free Will, and How the Food Giants Exploit Our Addictions by Pulitzer Prize winner Michael Moss. In Hooked, Moss talks about food as an addiction, and how policies favoring corporations over our health have changed our diets and bodies. If you loved Hooked, check out the following titles for more books about the influential forces behind what we eat. Register to join us for our online book discussion Monday, September 26.

September: National Self-Care Month
Self-care is the act of intentionally taking part in activities or rituals that improve your health and wellbeing. Examples of self-care include exercise, hygiene, make-up, getting adequate sleep, and eating healthy meals. When you concentrate on self-care in a meaningful way, you can reduce stress and be the best version of yourself.
Listen with Liz - September 2022
A totally random list of nonfiction eAudiobooks I listened to in August.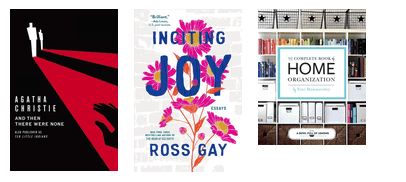 Ziodiac Reads: Virgo Season
It's here: Virgo season and the wildly early arrival of all things pumpkin spice! From now until September 21st, it is time to celebrate this driven, diligent, and service-oriented sign. These 13 books were selected specifically to invoke the Virgos proclivity for problem solving, social justice, and organization. (Note: I'm definitely not an astrologist, just someone who loves recommending books and has read way too many articles about the Zodiac signs!)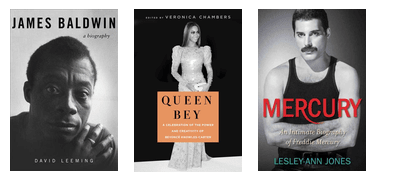 Stars of September
Biographies and memoirs of famous folks born in September.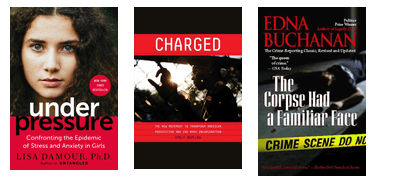 Must Read Books by Journalists
From crime scenes to the dark web, journalist use there skills to uncover the truth.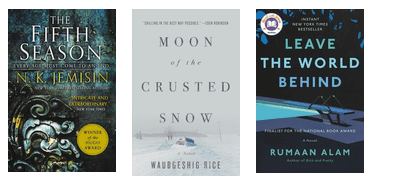 It's the End of the World as We Know It
Whether you're a doomsday prepper seeking survival tips or you're just looking for an interesting read, you've come to the right place!
The Magic of Typography
Does Bauhaus 93 make a statement, or just look kind of odd? What a typeface do they use on the Interstate off-ramps anyway? If you find yourself consumed with typefaces, fonts, and typography, then this list is for you!
Grit Lit
In short, Grit Lit is classically (and horrifically) American. Check out the books below if you like a bit of authenticity and a bit of grit in your stories.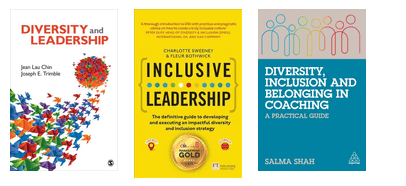 Diversity and Leadership
This list provides resources that examine leadership and management strategy from a diverse perspective: as we strive to improve inclusion and diversity on our teams and in our organizations, it can be helpful to reflect on the nature of leadership, and how the leaders we need can come from a wide variety of backgrounds.

Stream with Sherry Family Friendly Films on Kanopy
If the phrase "family movie night" makes you think of films that are animated and/ or saccharine, check out the films on this list. Action/ adventure, legends, daredevils, heroes and animals are all offered on Kanopy, one of IndyPL's streaming services, free with your library card.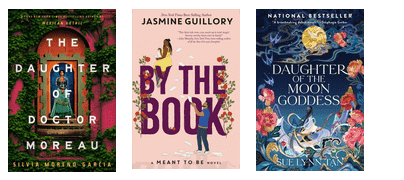 Classical Retellings
Since adaptations of classical works by authors like Jane Austen and Louisa May Alcott are seeing a resurgence, here are some contemporary novels that interpret classic stories too!