May 2022
Are you looking for your next read? We can help! You can make a selection from one of the book lists below created by our staff of avid readers whose reading experiences and tastes cover about any interest you can think of! You can follow featured lists here or check our staff's most recently published lists on the library catalog home page. Don't miss our If You Like... suggestions that cover all the favorite genres like science fiction, graphic novels, romance, and more. Also don't miss What We're Reading for Kids & Teens and If You Like for Kids.
---
Asian American Pacific Islander Heritage Month
We've gathered recommendations for each day of May (and a few extra for good measure) from a group of librarians at Central Library. Check one out to celebrate the unique and varied voices of Asian American authors. We tried to include a wide variety of genres as well as provide representation for the different countries and cultures that make up the Asian American experience.
---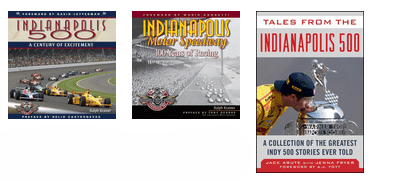 Start Your Engines
Are you ready for the cars to hit the track again? Here is list of resources to help you experience the Indianapolis 500 and relive its long history as the 'Greatest Spectacle in Racing'.
---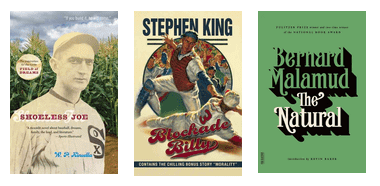 Great Baseball Novels
Major League Baseball is in full swing! For folks who love baseball and fiction, we have a selection of great baseball novels for you to choose from.
---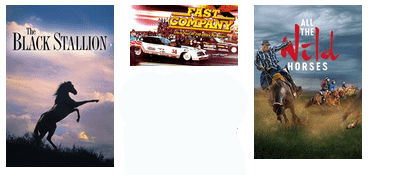 Stream with Sherry, May 2022
May is here, and that means racing on both sides of the Ohio River! Whether you prefer car or horse racing, our streaming services Kanopy and Hoopla have you covered.
---
National Small Business Week
Celebrate the tenacity of entrepreneurs and small business owners during National Small Business Week - May 1-7. And spark your own small business dream with some of these titles. When you're ready to start your business, come see the business librarians at Central Library for a personalized guide to business resources!
---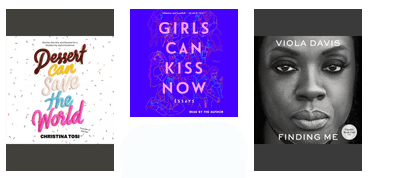 Listen with Liz - May 2022
A totally random list of nonfiction eAudiobooks I listened to in May.
---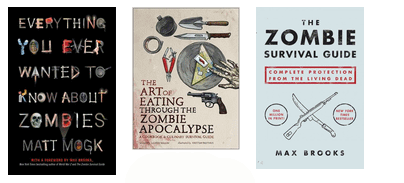 Zombie Awareness Month
May is Zombie Awareness Month! Established by the Zombie Research Society, the goal is to spread information and awareness about zombies and the possibility of a zombie apocalypse in the future. This list includes materials on everything zombie!
---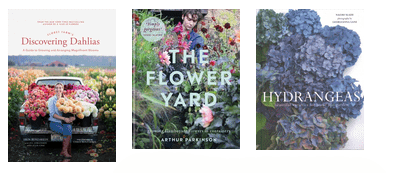 Flower Gardening in Indiana
Spring is my favorite time of year! Time to plan and shop for my favorite flowers. Check out these resources when planning your Indiana flower garden.
---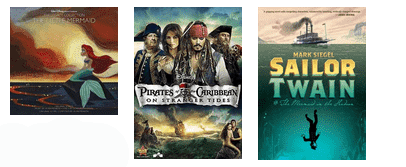 Get Ready for Mermay
Mermay is like inktober. Where inktober is a list of prompts to illustrate, on paper in ink, for the month of October. Mermay is a list of prompts to illustrate , during the month of May, that have to relate with mermaids.
---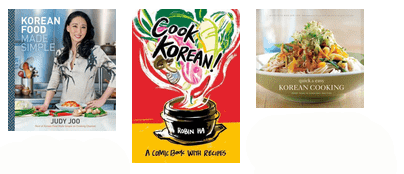 Korean Cooking: Beyond Kimchi and Fried Rice
I have some dear friends who are Korean - a second family of sorts. Over the years, they have introduced me to the wonders of Korean food. Whether you're new to Korean cuisine or a seasoned expert, I hope you will enjoy this curated list of cookbooks and guides.
---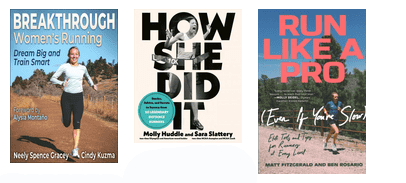 New Running Books
I am always on the lookout for the latest books about running to keep me inspired and lacing up my shoes. If you're a runner, or even a wannabe runner, check out these new titles we have added to the collection about the sport of running.

---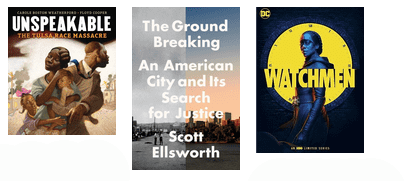 Remembering the Tulsa Massacre
May 31-June 1 marks the anniversary of the Tulsa Massacre, also referred to as the Tulsa Race Riots. This two-day period was one of the worst incidents of racial violence in America's history as Tulsa's "Black Wall Street" was looted and burned to the ground, resulting in 300 deaths.
---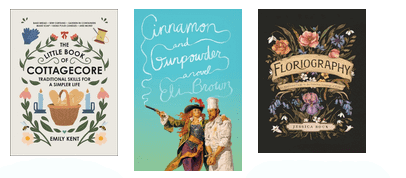 Zodiac Reads: Taurus Season
It's finally Taurus season! Take this time to indulge in your sensual, lush, and grounded side in honor of this stubborn earth sign by using these books to help plan a lavish picnic or a wandering hike. (Note: I'm definitely not an astrologist, just someone who loves recommending books and has read way too many articles about the Zodiac signs!)
---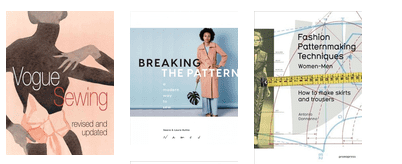 Me Made May
Have you heard of Me Made May? It's a movement to get back to making your own clothes, and wear at least one handmade item each day during the month of May. Though it may sound daunting, it's easier to do than you think! Here are some books to jump start your Me Made May.
---
Never Too Late
"You are never too old to set another goal or to dream a new dream." – C.S. Lewis Get inspired by these books and videos of older athletes chasing their dreams.
---
The Spring 2022 Anime Season Guide
From highly-anticipated new series (Spy x Family and Skeleton Knight) to much-desired sequels (Shield Hero, Bookworm, and Komi) and even a few surprise sequels and spin-offs (Ikki Tousen, Date A Live, and The Dawn of the Witch) there's a lot to look forward to this season!
---
Epistolary Fiction
One of my favorite kind of novels is the one told through letters or emails written by the main character. If you too enjoy epistolary fiction, check out this list for some newer titles you might enjoy.
---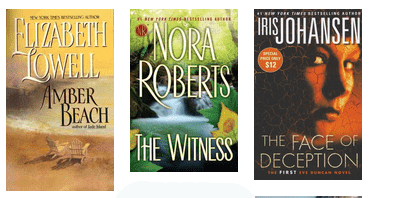 Romantic Suspense
Finding your true love while also solving a mystery combines two of my favorite reading genres, ROMANCE and MYSTERY. Here are a few titles you might enjoy.
---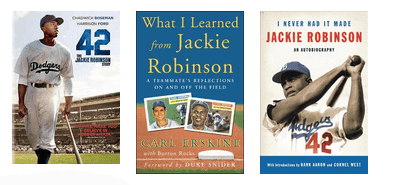 Jackie Robinson
In 1947 Jackie Robinson broke the color barrier by becoming the first black player in Major League Baseball. That year the Brooklyn Dodgers won the National League Championship with Robinson starting at 2nd base, and Robinson won the inaugural MLB Rookie of the Year award.
---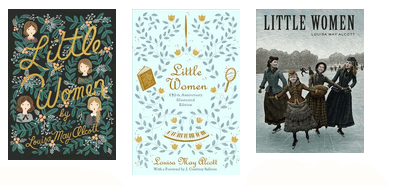 The Best Literary Moms
Literature is filled with mothers and mother-figures. Here is just a small selection of some well-known moms and other mother-types from the literary world.
---
Mental Health Awareness
May is Mental Health Awareness Month! Here are a list of books and DVD's that will help start a discussion about mental health.
---
Get More Help Finding Your Next Read
You can also use your IndyPL library card to explore reading recommendations online. NovelList and NovelList K-8 are online services that offer reading recommendations covering both fiction and nonfiction, read-alike suggestions, series information, reviews, and lists of recommended and award-winning books for adults, teens and kids. Learn how to get started on this video tutorial. You can also try Book Connections which includes a "find the right book for you" feature.
Join us on Sunday nights at 8:30pm on Facebook for Currently Reading, an hour during which book enthusiasts share favorite books and offer suggestion about what to read next. Currently Reading is a great place to find out about the books that have everyone talking. If you love talking about books, you can also join one of our online book discussions or book clubs.
Would you prefer one-on-one help? Call or ask a Library staff member at any of our locations or call, text, or email ask-a- librarian.