The Muscular System moves the body, gives it posture and circulates the blood. It is made up of three types of muscles: skeletal, smooth & cardiac muscles. The books, websites and other activities on this page will help you get starting doing research to learn how the muscular system makes your body move.
---
Websites, Activities & Printables: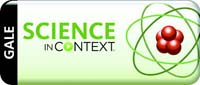 Science in Context: Muscular System is a database you can use in any IndyPL Library Branch or at home. Login using your IndyPL library card number. Science in Context will show you biographies, magazines, videos and more about the Muscular System.
---
Books:
Use your indyPL Library Card to check out books about the circulatory system at any of our locations, or check out e-books and e-audiobooks from home right to your device. Need help? Call or ask a Library staff member at any of our locations or text a librarian at 317 333-6877.