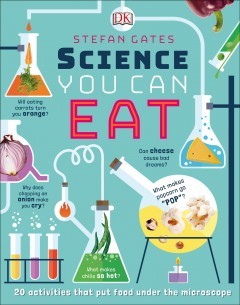 When the atoms in different kinds of molecules come together they can form a chemical bond. This happens when some of the electrons from each kind of atom have an attraction to each other so they stick together. In this experiment you will be able to see a chemical bond. Dye made from kool aid and vinegar will make a bond, or "stick" to the fabric of a cotton t-shirt.
Some chemical bonds are strong and the two substances really stick to each other. Some chemical bonds are weak. The chemical bond between kool-aid/vinegar and the t-shirt is weak. The vinegar added to the kool-aid is called a mordant. A mordant is a substance that helps dye stick to fabric.
Try it at Home!
The kool-aid/vinegar dye will make a weak chemical bond so your shirt will fade over time. The chemical bond in a permanent dye is strong - shirts dyed with this kind of dye stay bright for a long time. After you practice with kool-aid, THEN try a more permanent dye.
You Will Need:
T-shirt/Sock/Towel - Anything Made From Cotton
Kool Aid Packets
Several Bowls
Spoon
Water
Vinegar
Measuring Cups
Rubber Bands
NOTE: Even though the kool-aid/vinegar dye is weak...you should still do this OUTSIDE! The kool-aid/vinegar dye will stay on your fingers and especially your fingernails for a day or so unless you wash them really good. (So...it would also stay for awhile on your clothes or the carpet in your house!) My dog licked the bowl of blue kool-aid/vinegar dye and it turned her tongue blue. She also splashed some on her foot. The next day her tongue was not blue anymore put the fur on her paw was!
Science Experiment Idea: Try dying three identical shirts with kool aid using different amounts of vinegar. Which mixture made the darkest color? Which mixture lasted the longest? To investigate chemical reactions further – try some more experiments at home!
Websites, Activities, Printables: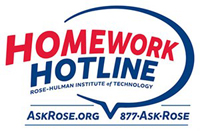 You can also ask a math and science expert for homework help by calling the Ask Rose Homework Hotline. They provide FREE math and science homework help to Indiana students in grades 6-12.
---
Books:
Use your indyPL Library Card to check out books about Science Experiments at any of our locations, or check out e-books and e-audiobooks from home right to your device. If you have never used Axis 360 or OverDrive before, you can learn how to use them for both e-books and audiobooks.
e-Books and audiobooks about Science Experiments from Axis 360 Kids
e-Books and audiobooks about Science Experiments from Overdrive Kids
Need help? Ask a Library staff member at any of our locations or call, text, or email Ask-a-Librarian. The Tinker Station helpline at (317) 275-4500 is also available. It is staffed by device experts who can answer questions about how to read, watch and listen on a PC, tablet or phone.