August 2021
Are you looking for your next good read? We can help! Just click a link to one of the booklists below!
For Kids:

Fair Fun
The Indiana State Fair runs from July 30, 2021 to August 22, 2021. Don't miss out on the fun!
---

Earn a Gold Medal in Reading
Read about the Olympics, the history, and some of the amazing athletes!
---

Miss Sarah's Early Literacy Picks
This list features books that might engage the littlest "readers" at the very beginning of their literacy journey. Books were selected for their high-contrast illustrations, interactive nature, and more.
---
Splashin' in the Tub
This list features materials for a splishy splashy bath time!
---
A Lawn Time Ago
All about lawnmowers and things you'll find in a yard.
---

Sharks!
Here's a list with a few more books for you to dive into to discover more about sharks.
---

Tea Time
Exploring the fun of tea and traditions around the world.
---

Playdate with a Book: Splash!
Have a splashing good time reading Jabari Jumps and 1,2,3 Jump! Here's a list with a few more books that will get you ready to JUMP in to a cool pool!
---
For Teens
If You Liked Pretty Guardian Sailor Moon
Last month Netflix released the new 2-part Sailor Moon movie: Sailor Moon Eternal. For many, Pretty Guardian Sailor Moon is a must-read for manga and anime fans. If you're a fan of Sailor Moon, be sure to check out some of these other titles.

---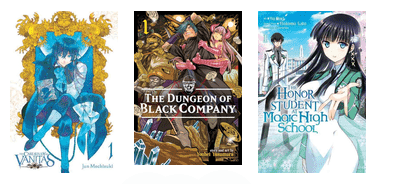 The Summer 2021 Anime Season Guide
While the first two seasons of the 2021 anime year have been positively stacked with series to keep an eye out for, Summer's docket seems set on offering some more obscure titles, some highly-anticipated sequels, and an insane number of original series that this list can't hope to cover. If you want to check out the original material for these new series or just want to catch-up/get a refresher on where the new seasons will begin, these titles are a good place to start.
---
Poetry for Teens
Different books full of poems that teens might like. One book is poet Marilyn Nelson's story of her childhood through poems.
---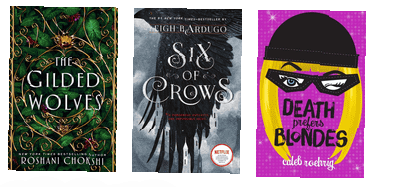 Heists, Cons & Capers
Who says crime doesn't pay?
---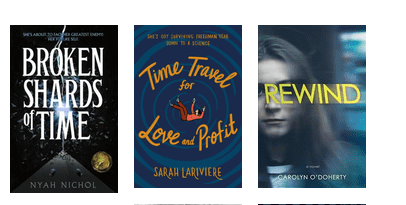 It's About Time (Travel!) for Teens
Time travel is tricky at best. There is always the risk of doing something irreversible and changing the world (and possible erasing yourself). If you don't mind the paradoxes (and try not to analyze it too much), time travel stories can be amazing and fun.
---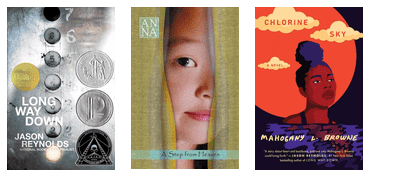 Poetry: Novels in Verse
I'm not sure about you, but in high school, I was NOT a fan of poetry. All the structure--I didn't like rules. Then I discovered novels in verse--poetry to the extreme, often breaking rules of rhyme and rhythm. Iambic pentameter? Not really! Check out these titles for an ultra quick read, and for a new take on poetry.
---
Ye Royal Books for Teens
Books for teens who like a royal theme!
---