Are you looking for your next read? We can help!
2022 Summer Reading Program
Pack your bags and take your imagination to Camp Read S'more! Track the time you spend reading, listening to audiobooks, reading aloud to someone or having someone read to you. Read any book, graphic novel, magazine, e-book, or newspaper you want! Prizes are earned at 1 hour, 5 hours, 10 hours, 15 hours, and 20 hours of reading – plus earn a bonus prize when you complete seven fun activities. Read all the details.
Recommendations from Our Staff - June 2022
Would you prefer one-on-one help? Call or ask a Library staff member at any of our locations or call, text, or email ask-a- librarian.
---

The Best Dads in Picture Books
They teach, play, protect, tease, feed, and adventure from dawn to dark. These picture book dads show how it's done from sweet to ornery to laugh out loud! They are great fun for Father's Day and every day!
---

Nature and the Outdoors
Here are some great books about nature, hiking, and outdoor play! The books are loosely organized by complexity (i.e. the first books would be good to read with babies and toddlers then going up to kindergarten).
---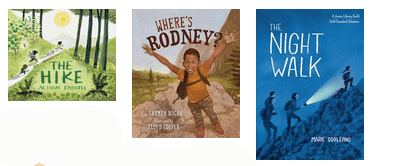 Camping, Hiking, Going to Camp, and More!
Enjoy these stories about getting outside and exploring! Maybe they will inspire you to do a little exploring of your own! First are a few picture books I really enjoyed, then there are a few easy readers, graphic novels, and a couple of chapter books.
---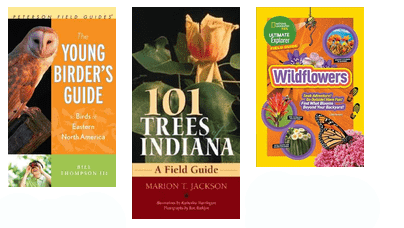 Nature Field Guides for Kids
This list includes books for kids in first through fifth grades, but could be enjoyed by kids of all ages! Includes books to help identify birds, trees, flowers, rocks, stars, animals, and so much more. Check out these books to spark your child's interest or help them answer a burning question.
---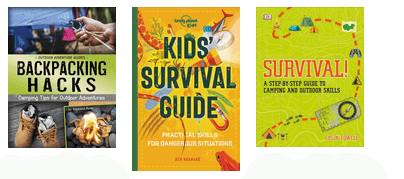 Camping, Hiking, and Survival Skills for Kids
Non-Fiction Books for kids about camping, hiking, and survival skills.
---

Camp Snacks
This is a list of cook and guidebooks that contain recipes and information to help you create recipes at camp or in the woods.
---

Nature Oriented Projects and Crafts
Set up your own camp at home this summer and complete these fun nature-oriented projects and crafts.
---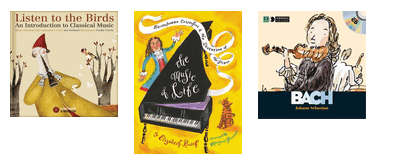 Classical Music Fun with Picture Books
Introduce children to orchestral and classical music (especially Baroque music) with a selection of picture books and picture book biographies and non-fiction.
---

All Kinds of Food
Food is powerful! It helps us connect with our own families and cultures and helps us learn more about other cultures and communities. Maybe that's why there are so many picture books for kids about food! Can you learn about a new type of food from this list?
---

Rewilding for Young Earthlings
This list features reads and resources for kids and families who want to learn a little about rewilding! Rewilding is the restoration of habitats to support native species and combat damage done by humans.
---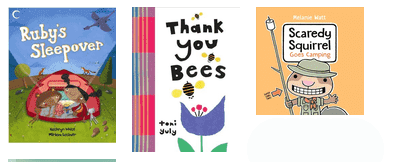 Let's Go Outside
Our summer reading program is coming so soon! This year's program is called Camp Read S'more and is all about spending time in the great outdoors--camping or otherwise! These picture books are perfect to teach your little ones about the wonders of nature.
---

All Kinds of Families
This list features materials celebrating the uniqueness of families!
---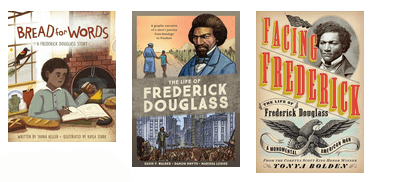 Frederick Douglass for Kids
Born into slavery, Frederick Douglass later escaped, and also helped others escape on the Underground Railroad. He became a bestselling author, newspaper editor, and a highly sought after and successful public speaker. He was also a tireless abolitionist and civil rights leader. Here are 10 books to introduce kids to this amazing freedom fighter, thinker, leader, and change maker.
---

LGBTQ+ Picture Books
Looking for a way to add some LGBTQ+ books to your story time? Check out this list for some great recommendations! Included in the list are fiction and non-fiction titles ranging from stories about Pride history, same sex parents, gender non-conforming characters and transitioning characters.
---
For Teens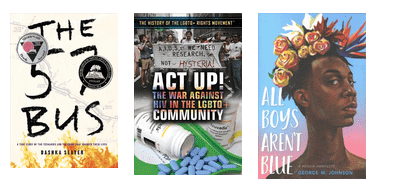 LGBTQ+ Nonfiction for Teens Get ready for Pride Month with these great nonfiction teen reads - from histories to memoirs and everything in between.