Are you looking for your next read? We can help!
Recommendations from Our Staff - February 2023
Would you prefer one-on-one help? Call or ask a Library staff member at any of our locations or call, text, or email ask-a- librarian.
---

Legendary Black Athletes
The stories of legendary athletes who excelled at the highest level while enduring, challenging, and changing segregation and discrimination both on and off the field, breaking barriers and using their sport to lead the way toward social justice.

Stunning Biographies for Kids that Showcase Black Musicians & Singers
We challenge you to decide which one of these pairings of reading and art is the most beautiful!
The Vibrant, Varied Talents & Stories of Black Artists
Explore the artistic skills of these black artists from quilting to paintings to college, photography, and pottery – these books cover it all from the most well known to the often overlooked.

Dazzling Books about Black Inventors and their Game Changing Innovations
Dive into these books to discover the fascinating details about black inventors, scientists, and doctors and be dazzled by some lesser known contributors like the inventor of the ice cream scoop or the Super Soaker!

Love Is In the Air
Looking for some sweet stories? This list contains books that cover all kinds of love.

Love & Friends
Even if you don't celebrate Valentine's Day, it's always a good time to celebrate our friends and those we love! These stories show love between friends and family and will hopefully inspire your kids to show love to the people in their lives!
Playdate with a Book - Snow Days and Snow Play!
This list features books about snow days and playing in the snow!
Valentine Picture Books to Share with your Favorite Little Crush
Snuggle up and read every day, but especially on Valentine's Day! Here are some new and all-time favorites with the biggest awwww and the biggest laughs. Listen to Valentine video read alouds and find fun activities at Read Right Now! Valentine's Day.

Empathy, Kindness and Respecting Others
Stories for kids that celebrate the joys of kindness and empathy as well as the friendships and strength of community that result from it.
For Teens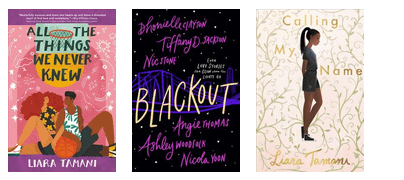 Teen Romance by Black Authors
Looking for YA romances as Valentine's Day approaches? Here are some great titles by contemporary Black authors worth checking out!
Afrofuturism titles for tweens & teens and fans of Wakanda
On the grown-up side there are the wonderful Afrofuturists: Octavia Butler, N.K. Jemisin, and local author Maurice Broaddus...for kids and teens check out some of these titles for fans of Black Panther. What would your super power be? What do you want the future to look like?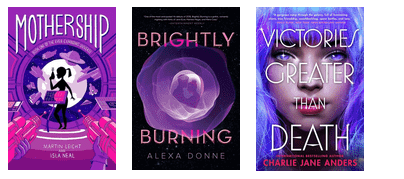 Teens in Peril in Space
Nothing spices up adolescence like killer aliens. Or hard vacuum. Or a sinister interstellar conspiracy.

Mysteries and Histories for Tweens and Teens
Some of the great historical juvenile and teen fiction books that I've read during 2022!