May 2021
Are you looking for your next good read? We can help! Just click a the link to one of the booklists below!
For Kids: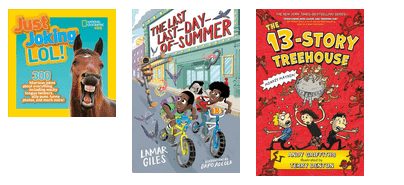 Laugh Out Loud Chapter Books & JokesKnock, knock! Who's There? Orange. Orange, who? Orange you glad we made a list, so you can find so many funny books in one place??? But, seriously folks... These are some truly funny stories. IndyPL_CarrieS
For the month of May staff will be reading joke books on Call-a-Story, a free local call at (317) 275-4444, seven days a week, 24 hours a day, or toll free (877) 275-9007. Presione 2 para escuchar la historia en Español.
---
Under the Sea
This list contains fiction and nonfiction books for young children about what lives in the ocean. IndyPL_LindsayH
---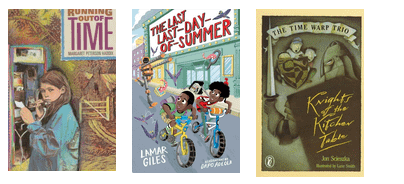 Time-traveling Kids
Did you ever wish you could travel to a different time? Travel along with these kids in some fun adventures! IndyPL_KathleenS
---
Breaking Down the Fourth Wall
I love shaking up the rules of reading during a story time and breaking the fourth wall is the easiest way to do so. Whether a book has self aware characters or features audience participation, I always have fun with these books. And bonus points for all the gut busting gags. IndyPL_AndrewD
---

Animal Habitat Storytime
It's a big world out there and so many animal habitats to discover! From far-away places like hot deserts, icy tundras, and thick rainforests to the habitats right in our backyards and neighborhoods, animals (and plants!) make their homes everywhere. The first half of this list is made up of story time-ready picture books that will delight readers and listeners. The second half contains great non-fiction titles perfect for browsing. IndyPL_LucyW
---
Real Kids Becoming Heroes
These kids grew up to change the world for the better. You can too! IndyPL_JennyM
---
Little Environmentalists
It's never too early to start teaching children about the importance of taking care of our Earth! These books are great introductions to things like recycling, composting, and appreciating nature! IndyPL_ShelbyG
---

Great Books for More Interactive Storytime
Here are some books that you can use to create a more interactive storytime. Whether the book is asking a direct question or the book allows you to add movement as you read, these are some great titles worth checking out. IndyPL_ShannonO
---
Let It Grow! Springtime Flowers & Gardens
Enjoy stories about springtime flowers and gardens! IndyPL_TammieB
---
For Teens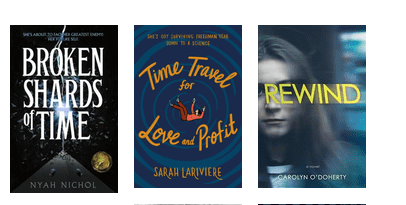 It's About Time (Travel!) for Teens
Time travel is tricky at best. There is always the risk of doing something irreversible and changing the world (and possible erasing yourself). If you don't mind the paradoxes (and try not to analyze it too much), time travel stories can be amazing and fun. IndyPL_WillS

---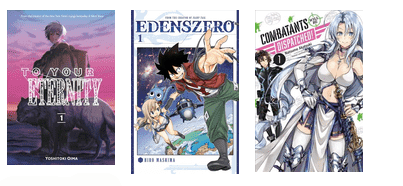 The Spring 2021 Anime Season Guide
Ah, Spring! The air is warming, the trees are budding, and there are still plenty of reasons to stay indoors and catch up on the latest season of anime and the books that inspired them. If you want to read along, ahead, or just want to get from fresh air with a book, here's what the current season has to offer. IndyPL_JosephL
---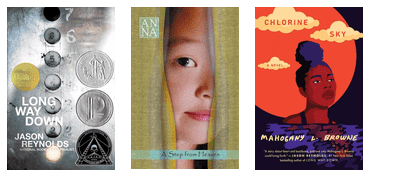 Poetry: Novels in Verse
I'm not sure about you, but in high school, I was NOT a fan of poetry. All the structure--I didn't like rules. Then I discovered novels in verse--poetry to the extreme, often breaking rules of rhyme and rhythm. Iambic pentameter? Not really! Check out these titles for an ultra quick read, and for a new take on poetry. IndyPL_MollieB
---
Ye Royal Books for Teens
Books for teens who like a royal theme! IndyPL_BethP