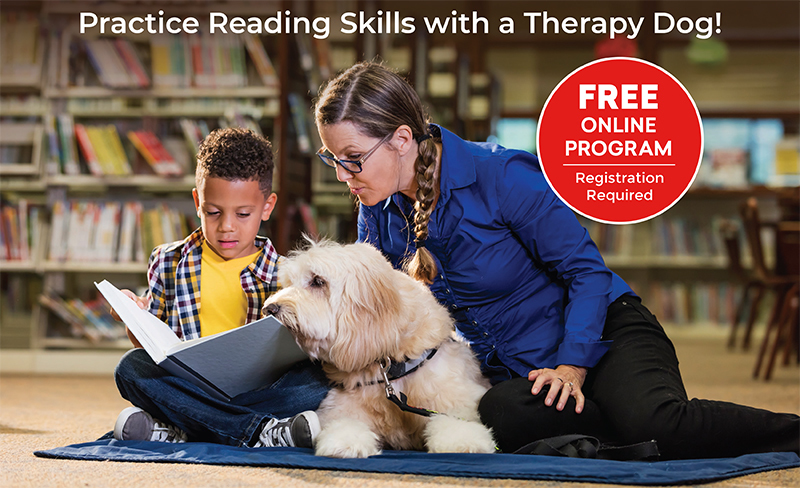 When we are able to have programs in our branches, kids ages 6 - 11 are invited to sign up to come to the Library to read aloud to a dog who loves to listen to stories! It's a great way to practice reading. Children can read from any book they choose.
We have been offering PAWS to read sessions via Zoom but they are currently full. We will schedule more when we are able and hope to be able to invite the dogs back into our locations sometime in the coming year!
---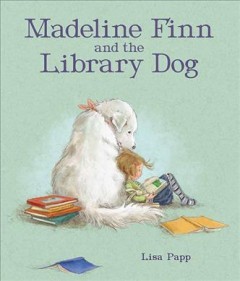 If your child has never tried reading to a dog before and wants to learn a little about what that might be like, listen below as Lisa Papp reads her book, Madeline Finn and the Library Dog. Meet Madeline, who does not like to read. "Not books. Not magazines. Not even the menu on the ice cream truck." Mrs. Dimple, the librarian, suggests Madeline read to a dog, and so Madeline meets Bonnie, who is beautiful, like a big snowy polar bear, and a very good listener! When Madeline can't get the words right, Bonnie doesn't mind. Madeline realizes it's ok to go slow and keep trying.

In her read aloud video Lisa shares pictures of several different reading dogs before beginning her story. See if you can spot Bonnie, who is like a big snowy polar bear!
---
Here are some more dog stories you can listen to, just click on a book jacket to hear the story!
More FREE Online Reading:
---
Websites, Printables & Activities:
---
Books:
Use your indyPL Library Card to check out books at any of our locations, or check out e-books and e-audiobooks from home right to your device.
Looking for even more books to read about dogs?
Need help? Call or ask a Library staff member at any of our locations or text a librarian at 317 333-6877.