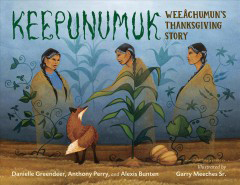 As Thanksgiving approaches, you may be looking for ways to share with children the importance of family, community, and gratitude, as well as for ways to give them an age appropriate introduction to the shared history of early colonists and the Indigenous Peoples who lived here first. A wonderful new publication to share this year is Keepunumuk Weeãachumun's Thanksgiving Story by Danielle Greendeer (Mashpee Wampanoag), Tony Perry (Chickasaw), and Alexis Bunten (Yu'pik and Unangan). In this book Wampanoag children listen to their grandma tell the story of Weeãachumun (the wise Corn) who asked local Native Americans to show the newly arrived people how to grow food to yield a good harvest in 1621.
In this video, co-author Alexis Bunten shares learning activities and arts and crafts designed to teach young children about the importance of sharing, valuing nature, animal behavior, and more. In the video Alexis reads the story aloud, and speaks with Danielle and Tony. They have created a very helpful resource guide.
---
Booklists:
Make a selection from one of these lists to enjoy a rich variety of family traditions that are celebrations of food and gratitude.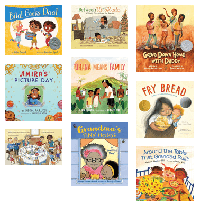 ---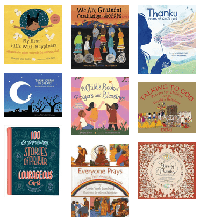 ---