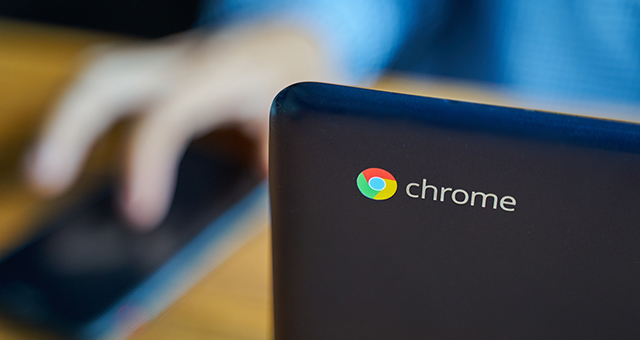 Did you know you can use your IndyPL Library card to check out a laptop and a device called a hotspot to connect to the internet for free? A Wi-Fi hotspot provides a link to the internet from anyplace you plug it in.
What is a Chromebook?
Chromebooks are a type of computer designed to help you get things done faster and easier. They run Chrome OS, an operating system that has cloud storage and many Google services built-in. You do not need a Google account to use The Library's Chromebooks.
What can I do with a Chromebook?
Chromebooks can be used to browse the internet, complete light office work such as making a document or presentation, connect to The Library's online collection, and more. Chromebooks require a connection to the internet for much of their functionality.
What is a Wi-Fi Hotspot?
Wi-Fi hotspots can connect a computer, smartphone, tablet, or other device to the internet through Wi-Fi. While you have a hotspot checked out there is no charge for the internet used by devices connected to the hotspot's Wi-Fi.
Where can I check out a Chromebook or Hotspot?
Where can I check out Hotspots Only?
How do I check out a Chromebook and hotspot?
Chromebooks and hotspots devices may be borrowed for up to 21 days.
Devices are available on a first-come, first-served basis and cannot be held, renewed, or requested.
Device must be returned in-person at the branch it was checked out from. Staff will complete a device evaluation with you present at check-out and check-in. Never return devices in a dropbox.
After the 21 day lending period, the device will become non-functional until returned.
Account must be in good standing and adhere to the above in order to borrow devices. You will be charged for devices that are damaged, lost, or not returned.
Made possible by G. Marlyne Sexton and Friends of the Library through gifts to The Indianapolis Public Library Foundation.