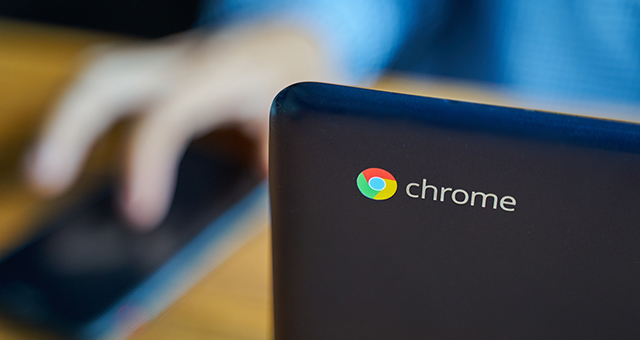 Did you know you can use your Library card to check out a laptop and a device called a hotspot to connect to the internet for free? A WiFi hotspot provides a link to the internet from anyplace you plug it in!
What is a Chromebook?
The laptops we lend are Chromebooks. A Chromebook is a type of laptop you can use to browse the internet, check your email, watch online videos, connect to the library's online collection, and more. You do not need a Google account to use the Library's Chromebooks. Chromebooks also come with Google applications built-in like Google docs for typing documents, Google sheets for making spreadsheets, and more.
You will need a Google account if you want to save any of your work. Chromebooks save your work in the Cloud. You will login to your Google account in order to access what you saved again. Because your work is saved in the Cloud and not on a device, you can access it through your Google account, no matter what device you are using.
What is a hotspot?
Hotspots can connect a computer, smartphone, tablet, Smart TV, or other device to the internet. If you do not have access to the internet, you can check out a hotspot in order to connect devices like these, or a Chromebook you have checked out, to the internet at home. While you have a hotspot checked out there is no charge for the internet you are using.
Where can I check out a Chromebook?
How do I check out a Chromebook and hotspot?
Chromebooks and hotspot devices may be borrowed for up to 21 days.
When the lending period ends, the devices will become non-functional until returned.
Staff will complete a device evaluation with you present at check-out and check-in.
Devices must be returned to a staff member at the branch it was checked out from.
Never return devices in a dropbox.
Devices are available on a first-come, first-served basis and cannot be held, renewed, or requested.
If a device is lost or damaged the cost of the specific missing or damaged item will be charged.
Contact us today to find out if your library card is eligible to borrow hotspots and Chromebooks!
Made possible by G. Marlyne Sexton and Friends of the Library through gifts to The Indianapolis Public Library Foundation.

Made possible by Honda and AARP-Indiana through grants to The Indianapolis Public Library Foundation.