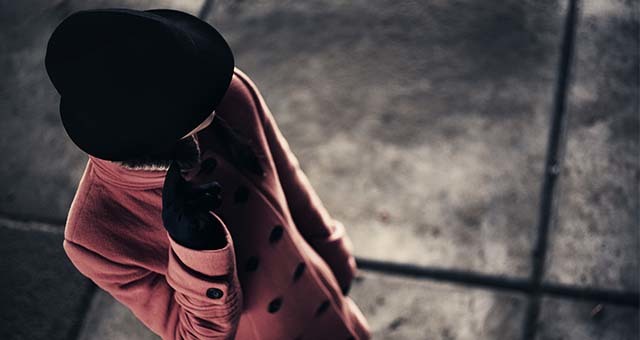 Cozy mysteries, often referred to as "cozies," are a gentle subgenre of crime fiction or more hardened mysteries. The stories are often set in small communities and feature unlikely amateur detectives like letter carriers, inn keepers, teachers or librarians. Explicit sexuality and graphic violence take place offstage and any profanity is mild. You can browse a wide variety of cozy mysteries in our catalog here or take a look at these three tips and tricks!

1. Borrow e-books or downloadable audiobooks.
Use a mystery list from OverDrive to find e-books and downloadable audiobooks. If you have never borrowed from OverDrive before, both app directions and browser directions are available as well as a video tutorial and Overdrive Support.
Need more help? Ask a Library staff member at any of our locations or call, text or email Ask-a-Librarian.
---
2. Get reading recommendations from IndyPL staff.
Click on a featured booklist to get cozy mystery reading recommendations. See also our If You Like Mysteries guide. You might also try Cozymyster.com for a one stop shop for all matters cozy. It provides recommendations, booklists, and announcements of upcoming entries in all your favorite series.
Mysteries Featuring Members of the Clergy
You might enjoy some of these mysteries featuring Clergy members--priests, rabbis, ministers, nuns and minister's wives.
---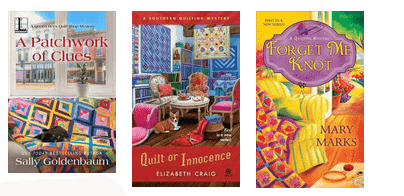 Quilt a Mystery
I have several friends who quilt and maybe someday I will try it. In the meantime I can enjoys these mysteries that feature quilters and quilts.
---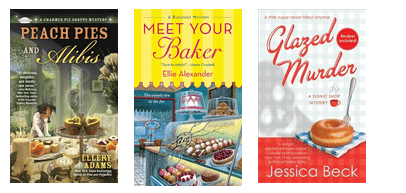 That Cozy Mystery Tastes Good
Cozy mysteries that feature sleuths who who bake. Recipes often included in case you want to bake. Try these books that are each the first ones in a series.
---
Mysteries for Antique Lovers
If Antiques and Collectibles are something that interest you, then you might enjoy some of these mystery series. Vintage kitchen, architectural and salvage, clothing, toys, old typewriters, furniture restorers, and general antiques are featured.
---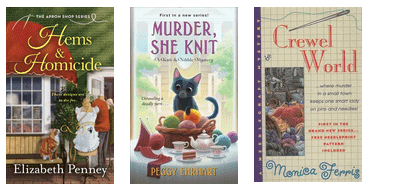 Needlework and Mysteries
Needlework of all kinds....sewing, knitting, crocheting, weaving and embroidery are featured in these first books of various mystery series.
---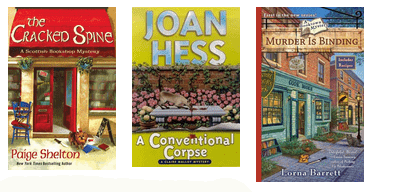 Mysteries and Bookstores
Don't you just love bookstores? I could stay in one for hours. Have fun visiting the bookshops featured in these mystery series.
---
3. Use your IndyPL Library card to login to Novelist Plus.
On Novelist Plus you'll find cozy mystery reading recommendations, read-alikes, series lists, and reviews. Once you login, choose the "Mystery" category from the list on the left and then choose "Getting Cozy." Here is a sample recommendation from the category "Getting Cozy." When you click on a book you can read a brief description, see a star rating, and click "Check Availability" to see if it is available to borrow from IndyPL.

---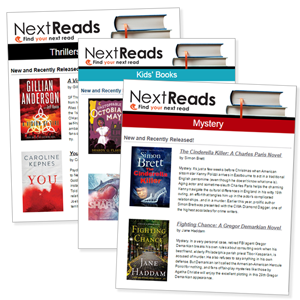 4. Subscribe to the Cozy Mystery newsletter from NextReads.
Subscribe to NextReads to receive cozy mystery reading recommendation in your inbox monthly. Book suggestions are linked to our catalog for easy requesting. It's FREE! See a sample issue. Subscribe to NextReads today!