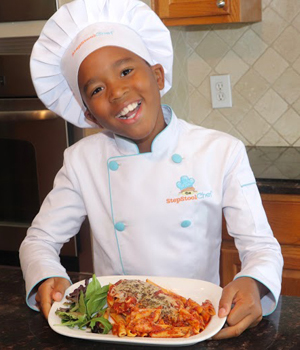 We had a great afternoon of inspiration and cultural entertainment at the 2019 Fall Fest at Central Library. Our featured presenter was The Step Stool Chef, Julian Frederick.

Since he began making his own cakes at age 3, the Step Stool Chef has used cooking as his outlet for creativity and independence. He earned a visit to the White House as a finalist in the 2016 Healthy Lunchtime Challenge and serves on the Kids Advisory Board for the award-winning kids cooking magazine, ChopChop. He contributes to the popular Super Healthy Kids blog and frequently conducts live cooking demonstrations at food festivals.

The afternoon also featured winners of the Slammin' Rhymes Challenge XIV, along with performances by:
#FeelGoodFriday with Dr. Leonard Scott & Shawn Cowherd
B.E.A.T.S Music Mentoring
Gladiator Skating
the Pike Devil Dancers
poet Alyssa Gaines, the Indianapolis 2019 Inaugural Youth Poet Laureate
This event is presented by the Library's African American History Committee in support of the Center for Black Literature & Culture at Central Library and is made possible by the Donna D. Talley Story Theatre Fund and Friends of the Library through gifts to The Indianapolis Public Library Foundation.