1. Read an award winner.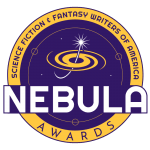 Here are several awards for Fantasy writing that are good sources for finding outstanding fantasy novels, short stories, or anthologies.
---
2. Borrow e-books, downloadable audiobooks & movies.
Here are some short cut links to easily borrow fantasy materials online with your IndyPL library card. If you have never borrowed from OverDrive before, both app directions and browser directions are available as well as a video tutorial and Overdrive Support. If you have never borrowed from Kanopy before, you can get help here.
Need more help? Ask a Library staff member at any of our locations or call, text or email Ask-a-Librarian.
---
3. Get reading recommendations from IndyPL staff.
Click on a featured booklist to get fantasy reading recommendations or see all our staff fantasy lists here.

Epic Fantasy Hidden Gems
Need something new to read? Try these fantasy gems that deserves a bit more love.
Diverse Adult Fantasy Novels with Magic
This list highlights diverse fantasy works. All of these books feature magic and range from stand-alone urban fantasies to book one of world-building fantasy series. Many are award winners, but all make good additions to a diverse reading goal.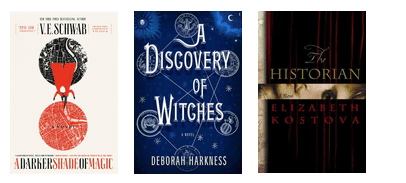 Fantastically Well Written
Fantasy books for Adults and Teens who like to dabble in the genre. These are some of the best short series or stand alone books. Perfect for those who love a well told story of any genre.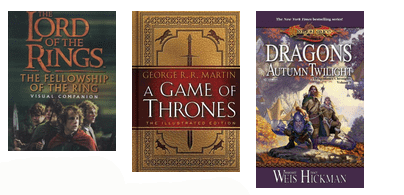 Fiction Titles Perfect for Tabletop Fans
Tabletops are something of a catch-all for fantasy tropes and themes. While this can mean that lots of fiction can reflect the same ideas seen in games like D&D and Pathfinder, it also means that there are plenty of books that can serve as inspiration for a game, setting, or character. If you have a favorite kind of character or a class that speaks to you, these books might give you some good reading material and ideas for your next game.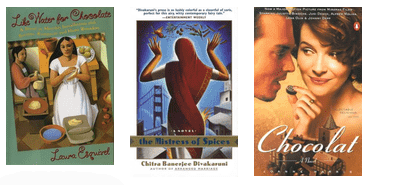 A Taste of Magic: Fantasy Books with Magical Food
Sometimes, as we eat, food can seem magical: pasta bowls feel miraculously endless and chocolate can soothe an aching heart. In these fantasy books, food holds some serious magical power- from the ability to keep an unwanted paramour at bay to the ability to keep secrets and heal ailments.
Discover Epic Fantasy
Epic fantasy is the type of fantasy series that was inspired by Tolkien's Lord of the Rings. Often it involves magic, a chosen one of some kind, and the fate of entire kingdoms or the world. There is often a battle of good vs. evil - though in modern times there is a lot more grey mixed into the black and white. There are tons of amazing epic fantasy series and books out there; here are just a few.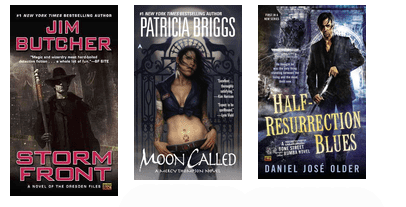 This Town is Strange...Urban Fantasy Fiction
It's hard out there for a working stiff. Especially considering all the zombies, wizards, witches, vamps, weres, Fae, and gods taking up room in the shadows.
---
4. Use your IndyPL Library card to login to Novelist Plus.
On Novelist Plus you'll find fantasy reading recommendations, read-alikes, series lists, reviews, and lists of award-winning fantasy books. Once you login with your IndyPL library card, choose the "Fantasy" category from the list on the left which includes choices like "Afrofantasy," "Epic Fantasy," "Historical Fantasy," "LGBTQIA Fantasy," and more.

Here is a sample recommendation from the category "Epic Fantasy." When you click on a book you can read a brief description, see a star rating, and click "Check Availability" to see if it is available to borrow from IndyPL.
---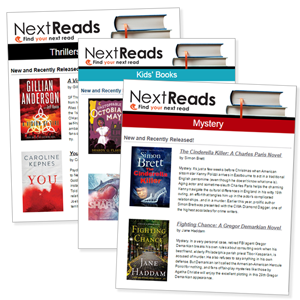 5. Subscribe to the Fantasy newsletter from NextReads.
Receive fantasy reading recommendation in your inbox monthly. Book suggestions are linked to our catalog for easy requesting. It's FREE! See a sample issue. Subscribe to NextReads here!