Sheriff Forestal and The Indianapolis Public Library Continue Gun Lock Giveaway Partnership
09/08/2021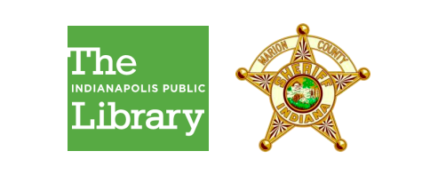 The Marion County Sheriff's Office and The Indianapolis Public Library are proud to announce their continued partnership to distribute free gun locks at neighborhood libraries throughout Marion County.
These easy to use locks secure a gun and keep it from firing, ensuring safety in homes with curious children. Since the program's inception in 2011, the MCSO has distributed over 10,000 free gun locks to agencies throughout the county, including the Indianapolis Public Libraries. Anyone who desires a free lock to secure a gun need only visit their nearest Indianapolis Public Library branch and ask the staff for one. It will be provided at no cost, with no questions asked.
New to the program this year will be the addition of secure firearm storage literature developed by Be SMART for Kids in partnership with the Marion County Sheriff's Office and the Marion County Prosecutor's Office.
"We know children are curious about guns," said Sheriff Kerry Forestal. "An unsecured firearm in the household represents a serious danger to everyone in the home and nearby. I'm very grateful to The Indianapolis Public Library for being such a great partner in this program. We hope that anyone who picks up a free gun lock also takes the time to explore their local Library branch."
John Helling, interim CEO of The Indianapolis Public Library said, "Judging by the number of people who have obtained free gun locks, this has proven to be a very effective partnership for the Library. Individuals feel comfortable visiting the Library as a welcoming place, not only to receive this kind of service but to access resources that can ensure safe neighborhoods and enhance individuals' quality of life."