The Center for Black Literature & Culture's 5th Annual Indy Book Fest and Juneteenth Celebration took place June 18 at Central Library. The event offered a glimpse of the African American experience through arts, literature, and storytelling. We brought together poets, visual artists, storytellers, musicians, and book clubs to emphasize cultural literacy.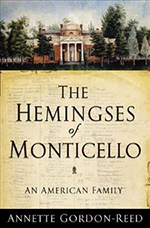 This year we were excited and honored to partner with the YMCA's Monster Meeting to welcome via video, Professor Annette Gordon-Reed, author of the Pulitzer Prize winning The Hemingses of Monticello: an American Family and On Juneteenth. Professor Reed has written extensively about the history of Black Americans and the impacts on current day issues. Dr. Gordon-Reed's presentation was followed by a live discussion.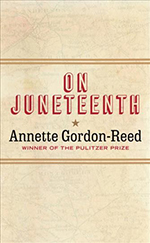 We look forward to sharing with you details about our 2023 event as soon as we know them!
Learn more about Juneteenth, a day that commemorates the complex series of announcements, documents, and events that eventually lead to the passage of the 13th amendment, on our blog post, which includes informative links and reading recommendations.
---
The Indy Book Fest & Juneteenth Celebration is sponsored by the Library's African American History Committee in support of the Center for Black Literature & Culture at Central Library.