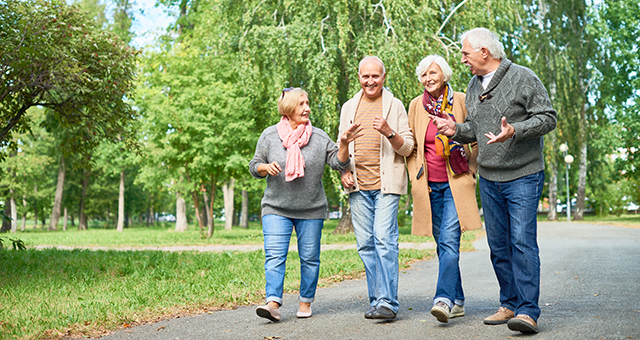 ABCs of Diabetes
Schedule & Register
Adults are invited to a free, four-part diabetes education series instructed by the Marion County Health Department. Topics include eating healthier, increasing activity, taking medications, and preventing complications. Attendees should plan to attend all four sessions at a given Library location.
Cooking Made Easy - Camp Cooking
Teens | Schedule & Registration
Summer has arrived! Learn to make delicious and simple recipes such as Fireside Chili, Southwest Chicken Quesadillas, and S'more Bites! Learn these great healthy recipes from The Marion County Public Health Department Nutrition Services!
Central Library Optimizing Life: Film Screening & Discussion
Saturday, July 23 from 1:30 pm - 4:00 pm Register
Join us for a screening of "Optimizing Life," an Indiana-based, Emmy-nominated film that highlights how people can prevent, manage, and sometimes reverse chronic diseases with lifestyle changes. Afterwards, we'll have a panel discussion and a healthy cooking demo.
Garfield Park Adult Walking Club: "The Garfield Gait-ers"
Schedule & Register
Adults ages 55+ are invited to a planned walk from Garfield Park Library using trails throughout the park and nearby neighborhoods. These twice monthly walks will last approximately 45 minutes.
Garfield Park Easy Tips to Start Exercising @ Home
Saturday, July 23 at 11:00 am Register
Always wanted to start exercising at home but had a hard time following through? This class will help provide resource to make exercising simpler and less expenses to start and follow through with in your own home.
Haughville Cooking Class - Food Safety & Summer Salads
Thursday, July 7 at Noon Register
Join our cooking class in order to learn how to make and keep your food safe this summer.
West Perry Meditation for Everyday People
Schedule & Register
Each session, led by teachers from Indy Community Yoga, will include seated meditation, walking meditation, mindful dialogue, and mindful movement followed by a discussion period where participants may share with the group and ask questions.