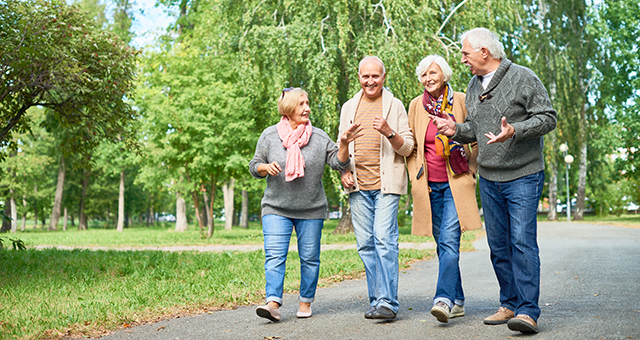 ABCs of Diabetes
Schedule & Register
Adults are invited to a four-part diabetes education series instructed by the Marion County Public Health Department. Topics include eating healthier, increasing activity, taking medications, and preventing complications. Attendees should plan to attend all four sessions.
Approaching Medicare Age? - Considering Retirement? What you Need to Know Now!
Schedule & Register
This session will teach you about Medicare, its costs and coverage, an overview of how it works, and all of your choices as you approach Medicare eligibility. Learn the real information from certified SHIP (State Health Insurance Assistance Program) counselors who provide impartial information with no sales pitch.
Is Your Family Water Safe?
Schedule & Register
Among those 1-14 years-old, drowning is the second-leading cause of unintentional injury-related death. Join the Riviera Club to learn about protecting your family. Participants will receive information about free swim days at the Riviera Club.

Medicare Bingo
Schedule & Register
Come play BINGO and learn about Medicare during this interactive presentation. There are prizes to be won!
Teen Chef
Schedule & Register
Join us to cook with healthy recipes! This program is presented by Marion County Health Department Nutrition Services.
Eagle Growing Healthy Communities: Garden Fun for the Whole Family
March 25 from 2-4 p.m. Register
Stop in for bilingual story time about spring and gardens in Spanish & English, plant seeds (and pick up more to take home), make garden crafts, and learn about testing your home and soil for lead.
Eagle Meditation for Everyday People with Community Yoga
Schedule & Register
You are invited to practice quiet meditation with IndyPL and Indy Community Yoga. This practice is suitable for beginners, Zen Masters, and everyone in between. No special knowledge, experience, attire, belief, or non-belief is required. Just be yourself.
Haughville Nutrition Education Class - Eating the Flexitarian Way
Tuesday, April 11 from 12 - 1 p.m. Register
Trying to eat more plants? Try a Flexitarian eating plan. Join registered Dietitian Pam to explore flexible vegetarianism or flexitarian eating. Learn how you can still get all the benefits of eating fruits, vegetables, whole grains, beans and nuts without ditching animal products completely.
Pike Adult Walking Club - Pike Pacers
Schedule
Adults of all ages are invited to a planned walk from Pike Library using trails in nearby neighborhoods. These monthly walks will last approximately 45 minutes. A signed Liability Waiver will be required. Meet in the library at the information desk.
Southport Chair Aerobics
Schedule & Register
Join us for a 12-week, low-impact, theme-based seated exercise and brain fitness class led by an instructor from Through the Ages Fitness. Thursday mornings in March, April, and May from 11:00-11:45 - except for no class on April 27.
Southport What Should My Child Be Doing? A Parent's Guide to Developmental Milestones
Thursday, July 6 from 10:30-11:30 a.m. Register
Join us as Child Care Resource & Referral Network discusses developmental milestones, the behaviors and skills of young children, and discover what they will accomplish as they grow!
Southport The Hot Dog Kid: 10 Tips for Picky Eaters
Thursday, August 17 from 10:30-11:30 a.m. Register
Picky eating is often the norm for young children. While frustrating for parents, most kids get plenty nutrition in their diets. Join Child Care Resource & Referral Network for tips on preventing mealtime battles.