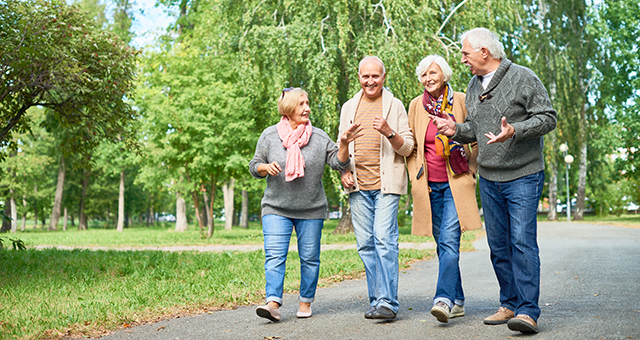 ABCs of Diabetes
Schedule & Register
Adults are invited to a four-part diabetes education series by the Marion County Public Health Department. Topics include eating healthier, increasing activity, taking medications, and preventing complications. Attendees should plan to attend all four sessions.

Approaching Medicare Age? - Considering Retirement? What you Need to Know Now!
Schedule & Register
This session will teach you about Medicare, its costs and coverage, an overview of how it works, and all of your choices as you approach Medicare eligibility. Learn the real information from certified SHIP (State Health Insurance Assistance Program) counselors who provide impartial information with no sales pitch.

Eating Well on a Budget
Schedule & Register
Join the Marion County Public Health Department's Nutrition Services to learn how to shop for and cook tasty, nutritious meals that won't break the bank.
Foodie Friends for Kids
Schedule & Register
Read, play, learn, make snacks, and more! Children ages 3-5 will join Nutrition Services from the Marion County Public Health Department to explore healthy foods found right in your fridge!

Foraging Walk - What is edible? What should I avoid?
Schedule & Register
Join Greg Monzel of Persimmon Herb School for this walking class to learn about what is in season, what is safe to eat, and what to consider when foraging in urban areas. You won't be able to look at "'weeds" the same way again!
Grocery Detective
Schedule & Register
Join Marion County Public Health Department's Nutrition Services in an interactive class to decode packaging and labeling questions. Enjoy a healthy recipe tasting with us as well!

Medicare Mail: What to Keep and What to Toss
Schedule & Register
Is your mailbox stuffed full of scary or suspicious-looking mail from "Medicare"? Are you not sure it's legitimate? Bring your bags full and we'll help you decide what to keep and what to shred or toss.
Parachute Fitness Fun for Kids
Schedule & Register
Up, down, and all around! Children ages 2-5 will build motor skills and learn colors and patterns while shaking, waving, and twirling a parachute in this program with JumpBunch of Indianapolis. Dress to move!
Central Library Community Resource Fair
Wednesday, October 4 from 12-5 p.m. Learn more
Learn about the services and programs provided by many local community resource organizations. Resource providers will include: Substance Abuse, Mental Health, Medical Screenings, Homeless Resources, Employment, and Teen/Youth Agencies.
Central Library Data and Drafts - Financial & Health Impacts of Climage Change
Thursday, October 5 from 6-8 p.m. Register
WFYI & the Polis Center bring together data and resources to explore important topics around equity, health, education, and beyond. Light snacks and beer from Bier Brewery will be available. Event is free to attend - but is only for those 21+.
College Avenue Through the Ages Fitness - Low Impact
Schedule & Register
Through the Ages Fitness (TTAF) Low Impact engages the participants from head to toe, while activating their brains through our theme-based exercises. TTAF Low Impact sessions are all seated and lead by a Through the Ages Fitness instructor.
Garfield Park Adult Walking Club the "Garfield Gaters"
Schedule & Register
Adults ages 55+ are invited to a planned walk from Garfield Park Library using trails throughout the park and nearby neighborhoods. These twice monthly walks will last approximately 45 minutes. A signed Liability Waiver will be required.
Haughville Nutrition Education Classes
Join Nutrition Services to learn about how you and your loved ones can eat better for a healthy life.
Eating Well on a Budget
Tuesday, October 10 at 12 p.m. Register
Reducing Your Diabetes Risk with Nutrition
Tuesday, November 14 at 12 p.m. Register
Mealtime Matters
Tuesday, December 12 at 12 p.m. Register
Lawrence Culinary Book Club
Schedule & Register
Get together with us to discuss cookbooks by checking out one or more cookbooks based on the topic of the month. Test a recipe or two and bring one dish or baked good from the cookbook that you would like to share to the meeting for the group to sample. September topic is Basic Cookbooks. See our Culinary Book Club book list.
West Perry Yoga for Everyday People
Schedule & Register
You're invited to join IndyPL and the practice leaders of Indy Community Yoga for free, beginner-friendly, feel-good movement, breathing, and meditation practice in community with everyday people. Every body welcome.