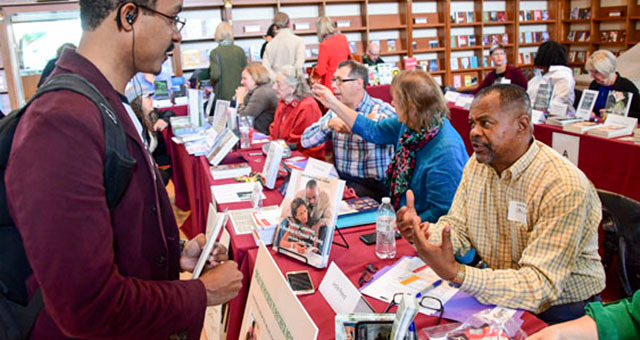 Indy Author Fair - Meet an Author, Be an Author is scheduled for October 21, 2023.

Authors may apply for table space during the author fair portion of the day in early summer. Check back here for a link to the form!
At this event, attendees can enjoy meeting authors and browsing/buying books at the author fair, attend writing workshops, and network with published writers, aspiring writers, and fans! This event is great for anyone thinking about writing or publishing their work, or exploring the local literary scene.
Made possible by Friends of the Library through gifts to The Indianapolis Public Library Foundation.
---