How it Works
Read Books:
Keep track of how much time you're reading or listening to audiobooks. Read anything you want! Earn five prize drawing tickets at 1, 5, 10, 15, and 20 hours read. To find great books to read browse reading recommendations online from our staff or talk to staff members at any of our locations, we are always happy to help!
Complete Activities:
Complete 4 of the 12 Adult Summer Reading Activities below to earn extra prize drawing tickets!
Do Both:
Complete 20 hours of reading AND complete 4 of the 12 activities to earn even MORE prize drawing tickets!
How to Track Your Progress
Keep track of the time you have spent reading and the activities you have completed on the Beanstack app, on the Beanstack website, or on the printable reading tracker and printable activity tracker. Reading time and activities completed must be logged in Beanstack to accumulate your prize entry tickets. If you are using the paper trackers and want help entering information into Beanstack, our staff is happy to help!
Fill out our Survey
Your feedback helps to ensure our Adult Summer Reading Program is meeting the needs of the Indianapolis community. Please take a few minutes to answer a few questions on our survey. Thank you!
Need Help?
Ask a Library staff member at any of our locations or call, text or email Ask-a-Librarian.
How to Register

On the Beanstack app:
Search for "Beanstack" in the App Store or Google Play Store and follow the instructions to create an account. If you already have an account, you need only enroll in "Summer Reading 2023 with IndyPL.
On the web:
In your browser, visit our Beanstack app to create an account for yourself. If you already have an account, you need only enroll in "Summer Reading 2023 with IndyPL"
In person/On paper:
Visit or call any IndyPL location to register with a staff member.
Help us Reach our Community Reading Goal for 2023!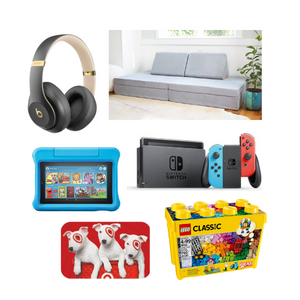 If the IndyPL community surpasses 16 million minutes of reading, including our Children's Summer Reading program, all readers who log reading time during the summer will be entered into grand prize drawings! Prizes include Nintendo® Switches, LEGO® sets, Target Gift Cards, one of two $529 College Choice CD savings accounts, and more! Grand prize winners will be contacted in August, 2023.