Online Storytime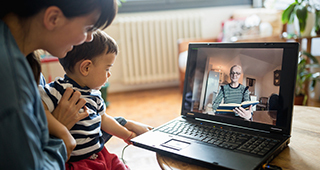 Playdate with a Book
Play with library friends and have fun developing early literacy skills! We will read stories and sing songs. Demonstrate a craft or activity together with materials you might have at home.
Reading Ready Time
Children 3-6 are invited to a virtual visit to the library! Join us from home to sing along, listen to a story, and see behind the scenes at library branches throughout the city.
Did you miss a Reading Read Time? No worries! You can watch them here:
Tuesday Tales
Children ages 0-6 and their families are invited for an online storytime with Ms. Jess from the Wayne Branch.
---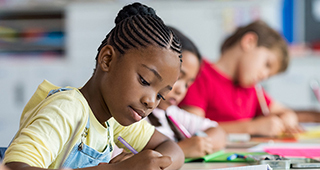 Local Authors Writing Workshop
Youth ages 6-14 are invited to participate in a writing workshop featuring local Indiana authors and storytellers. In this one hour online workshop, youth are invited to create their own stories. Participants will receive a notebook, pencil, coloring pencils, eraser, and drawstring backpack. Writing prompts inspired by local Indiana authors will guide youth in writing their own stories.
---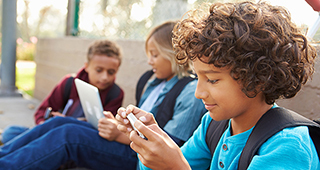 Totally Kids Trivia Online
Wake up your brain and reflexes and join Learning Curve Activity Guides online who will provide codes to players so they can use their devices to answer questions about science, technology, art, books, movies and more. Quicker answers mean more points – will you be this week's champ? Players will need to have two screens or windows open to view Zoom and Kahoot! at the same time.
---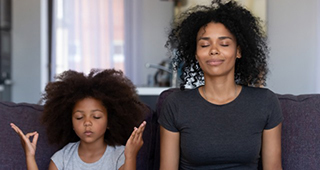 Mindfulness Minute
Kids of all ages and their caregivers are invited to tune in for a moment of calm and focus. Learning Curve staff and occasional guests will lead mindful breathing exercises, movement inspired by yoga, brief guided meditations, and uplifting conversation to take into the weekend.
---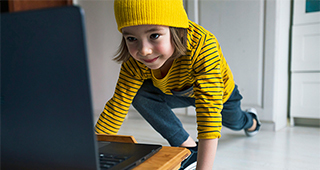 Friday Brain Break!
Kids ages 6-11 are invited to participate in 15-20 minutes of re-energizing and highly engaging activities that will help alleviate brain burnout from a long week of learning! This zero-prep, virtual program will give students and their teachers just the break they deserve!
---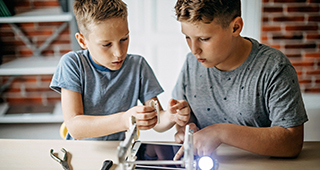 Digital Maker Lab Online
Let's make together! Kids ages 6 – 11 are invited to join the Learning Curve online for STEM art projects, crafts, recipes, and experiments. Use household objects and materials to learn about everyday physics, chemistry, engineering and more.
---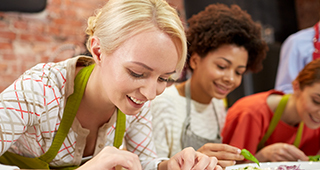 Teen: Cooking Made Easy - Skillet Cooking
Do you cook for your family or want to learn to make healthy, delicious food? Learn how to make easy one dish meals in a skillet along with cooking techniques as you prepare to be your own personal chef! Due to variable branch capacities and Covid-19 concerns, please call your branch to register for this program. Schedule
---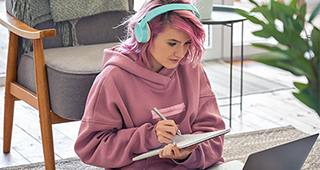 Write On!
Teens and tweens ages 12-17 are invited to practice creative writing and self-expression using a variety of mediums and share (or not share) their work with each other. No grades. Just fun! Participants can practice, try something new, and ask for advice any time. Laptops and iPads are available in the Learning Curve at Central Library for kids and teens attending virtual programs. Devices must be signed out and remain in the Learning Curve for the duration of the program.
---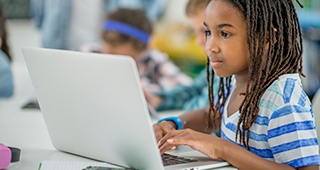 After School Playdate Online: Kids Coding Club
Kids ages 8 and older and teens can join the Learning Curve online to learn about the Scratch programming language and work on a coding project. The emphasis will be on working on different long-term Scratch projects, whether by oneself or with a partner and socializing with other attendees!
---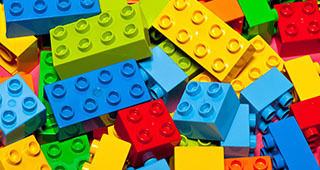 After School Playdate: Block Party
Calling all kid builders – you're invited to the Block Party! Gather your LEGOs, Duplos, K'nex, or anything you enjoy building with and join Learning Curve Activity Guides for a chance to show off your creations and build something new every week.
---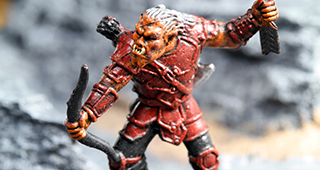 Teens Dungeons & Dragons Club
Teens ages 13-17 are invited to join online and play Dungeons & Dragons (5th Edition) with the Learning Curve! New and experienced players welcome. Every two weeks, a new 1-hour adventure will be ready to challenge our explorers. Materials will be provided.
---
Call-a-Story
Call-a-Story is a free local call at (317) 275-4444, seven days a week, 24 hours a day, or toll free (877) 275-9007. (Presione 2 para escuchar la historia en Español.)
---
Looking for more seasonal online reading fun?