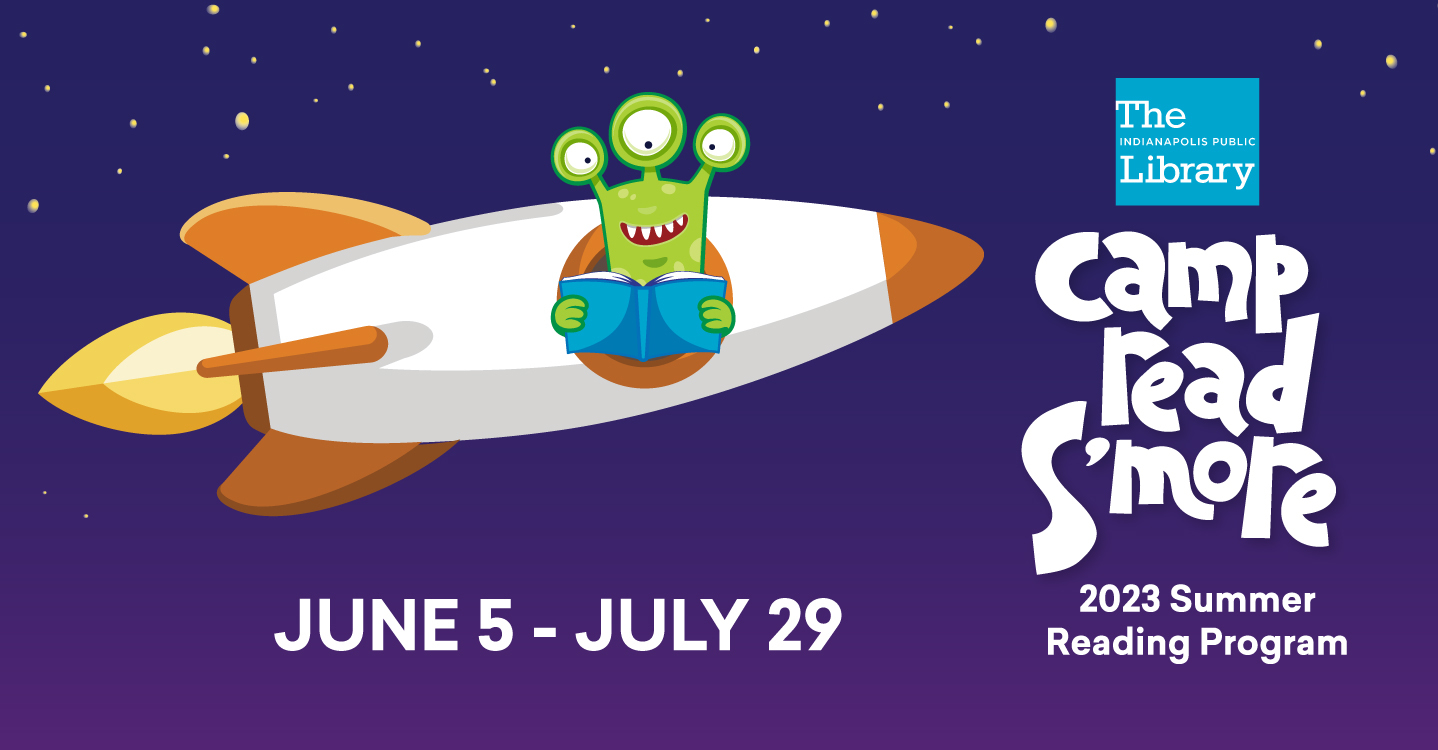 How It Works:
Read!
Track the time you spend reading, reading aloud, or having someone read to you, including audiobooks. Use Beanstack print a paper tracker to measure your progress. What you read is up to you – any book, graphic novel, magazine, e-book, or newspaper. Read items from home, borrow from a friend, or visit The Library to find your next read!

Earn Prizes!
Prizes are earned at 1 hour, 5 hours, 10 hours, 15 hours, and 20 hours of reading. Plus, earn a bonus prize when you complete seven Discover Activities. Prizes can be redeemed at any Indianapolis Public Library location. Go to your library, show your progress, and choose your prize!
Want to reach the full 20 hours? 20 minutes a day can get you there!
Camp Rules:
First day to log reading time – Monday, June 5, 2023
Last day to log reading time – Saturday, July 29, 2023
Last day to pick up prizes – Saturday, August 5, 2023
Prize quantities are limited and prizes are subject to change.
Minutes are not transferable between individuals.
A maximum of 20 hours will be awarded to each participant.
Free Workshops for Kids
In June and July, enjoy free arts and crafts workshops, animal shows, obstacle courses, and more. Visit your local branch or browse our online calendar to learn more!