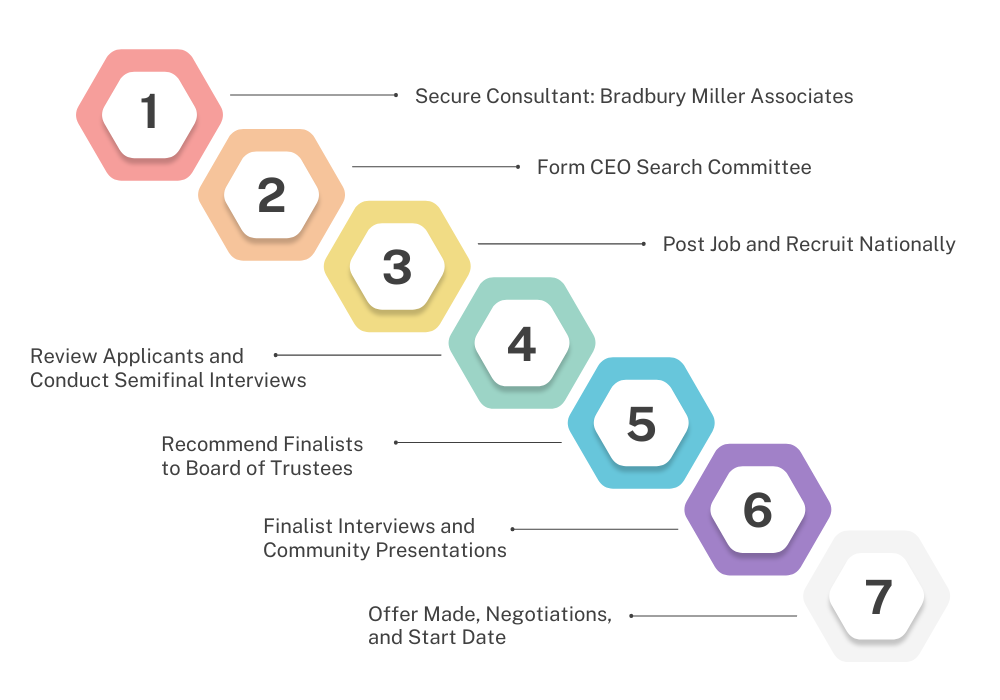 About the Search
The Indianapolis Public Library Board of Trustees is excited to find the next leader of its library system, which serves approximately 900,000 patrons in Marion County and a staff of over 570 employees. A diverse CEO Search Committee, detailed below, is working with the Board's Diversity, Policy & HR Committee to bring top candidates to the full library board for consideration. The CEO Search Committee recently completed initial interviews of qualified candidates and made its recommendation of top candidates to the final board. Finalists are currently pending background and reference checks.
Save the Date - Public Presentations
Finalists will deliver public presentations in the Clowes Auditorium at Central Library on November 30 at 7:00pm. Presentations will be livestreamed on the IndyPL YouTube channel. The two finalists for CEO are:

Nichelle M. Hayes
Gabriel Morley
A link will be shared here, in-person at the public presentations, and within the YouTube livestream description for public feedback about the candidates. It will be available until 9:00am December 1. More details are below and will be added to this page as the search progresses.