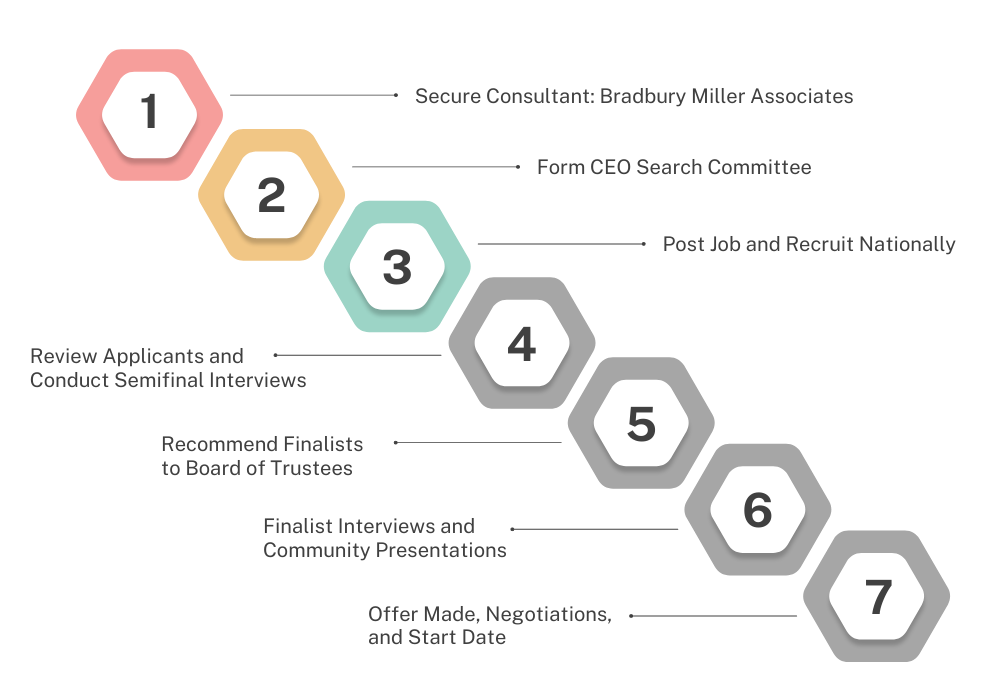 About the Search
The Indianapolis Public Library Board of Trustees is excited to find the next leader of its library system, which serves approximately 900,000 patrons in Marion County and a staff of over 570 employees. A diverse CEO Search Committee, detailed below, is working with the Board's Diversity, Policy & HR Committee to bring 2-3 top candidates to the full library board for consideration.
A national search began with the posting and advertising of the position on May 16 by contracted search firm, Bradbury Miller Associates. After the initial posting yielded insufficient qualified applicants, the position was reposted on July 5. The CEO Search Committee will review applicants, select semifinalists, and conduct semifinal interviews once there are sufficient applicants.
Finalists will be invited to Indianapolis for final interviews, a hospitality tour, and public presentations (taking place at Central Library in the Clowes Auditorium) after the semifinal interviews. The Library Board will then determine to which candidate to make an offer, and the process of formally hiring the CEO will ensue.
More details will be added to this page as the search progresses.